The Secret Language Of Runners
Runners speak a different language than non-runners. Here are some translations to common phrases.
Heading out the door? Read this article on the new Outside+ app available now on iOS devices for members! Download the app.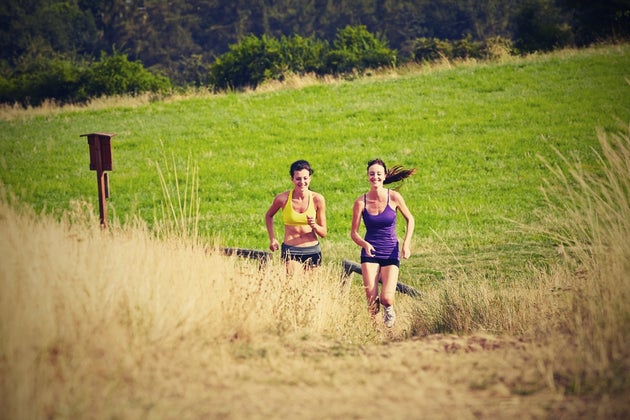 *Courtesy of Jennifer's Writing
Runners speak a different language than non-runners. There is always a hidden meaning in what is being said. Although runners as a group are wonderful people, a competitive spirit, ego and a touch of crazy all contribute to runner speak. I will try to translate the more common terms for you so that you can better understand your runner friends.
I'm going for a quick run.
The runner may be gone for hours. However she is feeling guilty for leaving you alone and is hoping that you will not notice how long she has been gone.
I'm going to run slowly today.
Just in case she does not have a good run, she has her excuse, but chances are she will leave you in the dust.
My (insert body part) has been hurting me so I'm not sure how I'll do today.
This is to psych out the competition and make them think that she is not a threat.
The doctor said I could start running as soon as I wanted.
The doctor has advised a week of rest but the runner is afraid she will lose her fitness level.
It doesn't matter if I win something in the race.
I really hope that I win something in the race.
I'm a little hungry.
Large quantities of food are about to be consumed.
The course has rolling hills.
You are about to run some crazy nasty hills.
It's just a 5K, come run with me just this once.
The runner is hoping you will catch running fever because 5K's are the gateway drug of running. One minute you are running three miles and before you know it, you're signing up for an ultra in the desert.
I like wearing t-shirts.
The runner has been spending so much money on race fees that the race t-shirts have become a wardrobe staple.
We are almost there.
You have a long way but this is the runner's way to keep you going. You will become slightly suspicious after she says it five more times.
I have to work out the kinks.
This is an excuse for having every roller and compression sleeve known to man.
I need a variety of footwear.
This is to explain why the runner's closet has at least ten pairs of sneakers.
This is just a taste of the language that you will have to learn when a runner enters your life. Do your best to understand them!