The Runner's High Made Me Do It!
Don't act like you don't do these silly things while running.
Heading out the door? Read this article on the new Outside+ app available now on iOS devices for members! Download the app.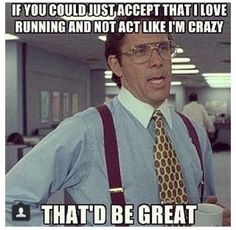 *Courtesy of Rather Be Runnin'
Let's just get real here people…(You know how much I LOVE doing that!)
RUNNERS ARE A WEIRD BUNCH.
We do lots and lots of weird things. From our lengthy pre-race rituals, to compression socks, to snot rockets…
We can be weirdos.
And that is okay! Admittedly, the runner's high can get the best of us. And when it strikes we tend to do some pretty bizarre things that perhaps we wouldn't normally do in public:
1. Sing loudly. Take it from me that doing three things at once—trying to run, breathe and sing—will deliver horrendous results. Unless you are Beyonce, of course. (She is good at everything.)
2. Air guitar, air drums or rap hands. Yes, we look like idiots, but "Tom Sawyer" by Rush DOES have an amazing drum solo and it needs our participation.
3. Skip. Sometimes when we are having a great run, we like to experiment with our technique. No one is watching, and we love running. Who will know?
4. Yell at traffic. I mean come on! Those stupid drivers are ruining our average pace!
5. Connect to our GPS…by raising our watch in the air. This totally makes the GPS satellites connect faster. Really, it does!
6. Jump in puddles. There is nothing better than a post-rain run, because it allows us to connect with our inner 3-year-old and jump in puddles. New shoes be damned!
7. Talk to ourselves. Whether giving words of encouragement, planning out our daily activities or practicing for a work presentation, we look like crazy people. Enough said.
I have never done any of these. Never. Ever. I swear.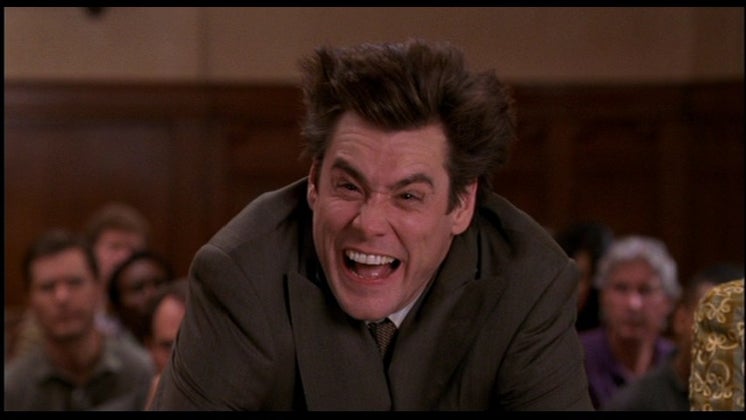 Okay, I am totally lying, I do them all the time.
What about you? Did I forget anything? Tweet @Womensrunning with your thoughts!