The Best Sneaker Brand Shout Outs In Rap History
Find out if your favorite brand has a place in hip hop history.
Heading out the door? Read this article on the new Outside+ app available now on iOS devices for members! Download the app.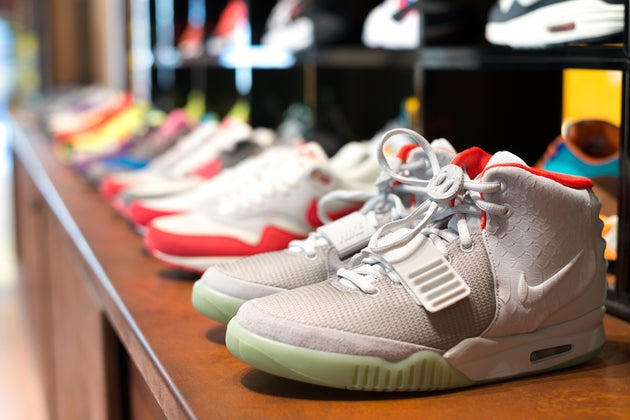 Sneakers and hip hop have a long history together. Many of our favorite brands have gotten famous shout outs. Complex Magazine put together a list of their top 50 sneaker references in hip hop history. Ahead of the Grammy's, we chose some of our favorite sneaker related lyrics among their list.
Artist: Kanye West
Track Title: "Run This Town"
Lyrics: "Reebok baby you need to try some new thing/Have you ever had shoes without shoe strings?"
Artist: Tribe Called Quest
Track Title: "Buggin' Out"
Lyrics: "I sport New Balance sneakers to avoid a narrow path"
Artist: Kanye West
Track Title: "Everything I Am"
Lyrics: "Baggy clothes, Reeboks or Adidas /Can I add that he do spazz out at his shows."
Artist: Beastie Boys
Track Title: "Shadrach"
Lyrics: "More adidas sneakers than a plumber's got pliers"
Artist: Ghostface Killah
Track Title: "Apollo Kids"
Lyrics: "A pair of bright phat yellow Air Max/Hit the racks stack 'em up/Son $20 off no tax"
Artist: Kanye West
Track Title: "New God Flow"
Lyrics: "I ain't tryin' to stunt man/But the Yeezy's Jumped Over The Jumpman."
Artist: Nas
Track Title: "Street Dreams"
Lyrics: "I thought Jordans and a gold chain was living it up"
Artist: Viktor Vaughn
Track Title: "Saliva"
Lyrics: "And just for kicks make 'em gel like ASICS"
Artist: Jay-Z
Track Title: "S. Carter"
Lyrics: "I stay sportin' played Jordans before Jordan/Verses tight, hooks harder than Ken Norton"