The Best Running Spots In Los Angeles
Some of the fastest marathoners in the country share seven running spots to seek sanctuary.
Heading out the door? Read this article on the new Outside+ app available now on iOS devices for members! Download the app.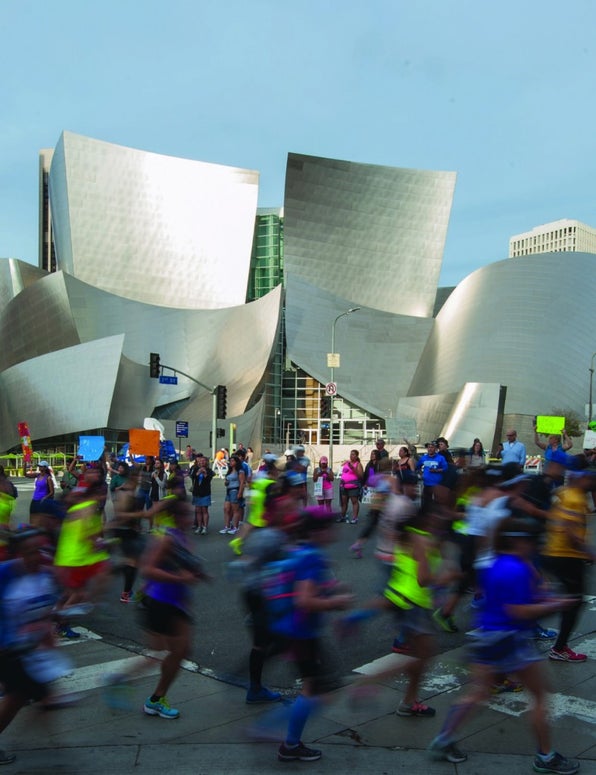 Better known for poolside parties and terrible traffic than fresh air and open trails, Los Angeles might not seem like a runner's paradise. But for native Angelenos who like to sweat, the fact that the city's running culture is hidden is part of its charm. "A lot of people think LA is just cement, cement, cement," explains runner Katja Goldring. "But if you drive 10 minutes, you can get to cool trails, the forest or the beach. That's what I love about LA. If you look a little hard, you find almost anything."
On Feb. 13, however, running will take center stage when the city plays host to the Olympic Trials Marathon for the first time in his-tory. The fastest long-distance runners in the country will battle it out for 26.2 miles through downtown LA. The stakes couldn't be higher, as the first three runners to cross the line will punch their tickets to the 2016 Summer Olympics in Rio de Janeiro.
Of the more than 180 competitors, a small handful train year-round in the City of Angels, proving that the gritty streets can be excellent grounds for race prep. Goldring, herself a trials qualifier, says, "I set a big goal making it to the trials. Now getting to run it in a city I love is very exciting." We found out from Goldring and a few of her fellow qualifiers where the fastest women in LA go to get even faster.
1. Palisades Park
With both a paved path and a pat-dirt trail, this park delivers a little bit of running bliss in the heart of Santa Monica, a beachfront area in West LA. Olympic bronze medalist Deena Kastor spent many mornings exploring the city on foot when her husband acted as race director for the LA Marathon. She says the beauty of this park is "looking over the sandstone bluffs to the Pacific Ocean, where you see boats, helicopters and, if you're lucky, a school of dolphins." Kastor recommends running north toward San Vicente Boulevard and sprinting the Santa Monica stairs if you're up for a challenge.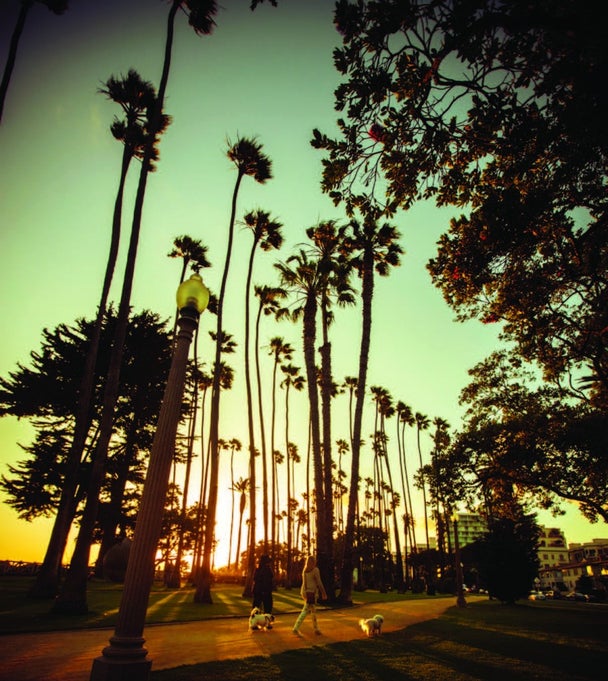 2. West Covina
Located about 19 miles east of downtown, this independent city in Los Angeles County is a favorite training spot for Lenore Moreno, who qualified for the trials by winning the 2015 Rock 'n' Roll San Diego Marathon in 2 hours, 41 minutes. "I love it because it feels so safe here," she says. West Covina also happens to be Moreno's hometown, but she would enjoy running there regardless. Head to the 7-mile Ballona Creek Bike Path and you'll find "plenty of joggers and people just out exercising," Moreno says. "I feel they are the ones who motivate me to keep me going. They are the ones inspiring me."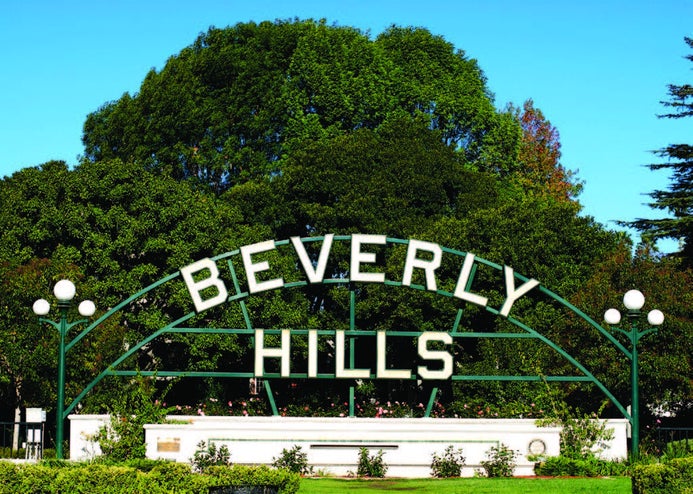 3. Beverly Hills
Twenty-two-year-old Emily Gordon surprised herself when she ran her very first marathon on minimal mileage (she was focusing on triathlons at the time) and finished in an  incredible time of 2:51. After the breakthrough performance, Gordon has focused more on running and gravitates toward this chic neighborhood to pound out the miles. "On the roads, people are friendly and supportive," she says. "I love being able to wave hello or exchange words of encouragement with fellow runners."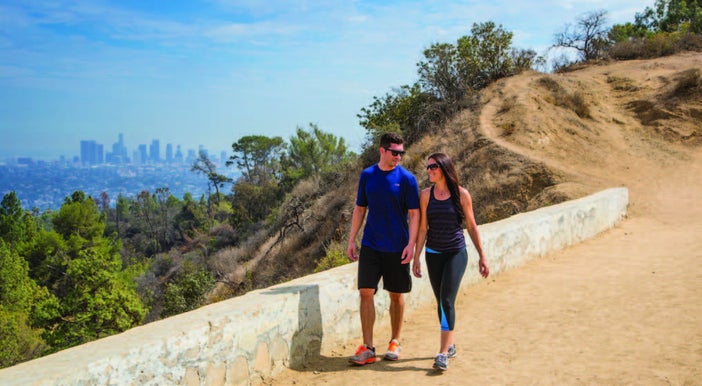 4. Griffith Park
One of the largest urban parks in North America, Griffith started as an ostrich park in the 1890s, but the birds have been replaced by flocks of runners trotting along the trails each day. Goldring calls the park her "hands-down favorite place," and Kastor adds, "There are so many miles [53!] making up this iconic park where you can see the Hollywood sign and the observatory." Be ready for a challenge—the inclines are a grind—and bring your credit card to grab a post-run coconut scone from the lovely Trails Café.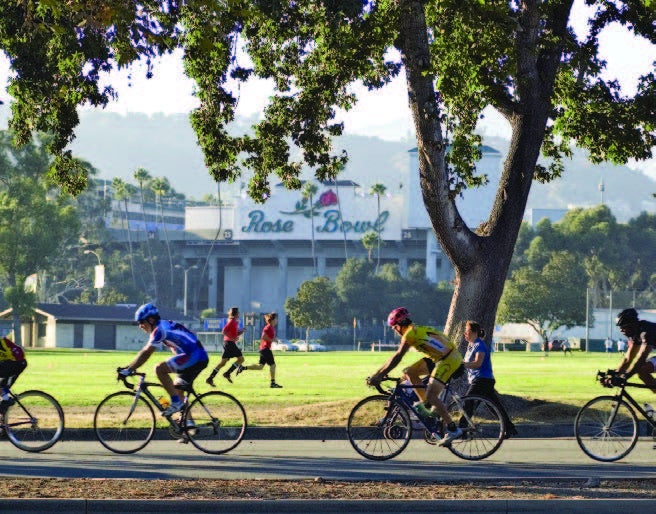 5. Rose Bowl Loop
You don't have to be a football fan to enjoy this lovely stadium. A 3-mile trail circles the perimeter, making it a great spot for a short run or long tempo work. Kastor says this particular spot is great for people watching or "dog admiring." She adds, "I love taking in the variety of personalities that make up the city."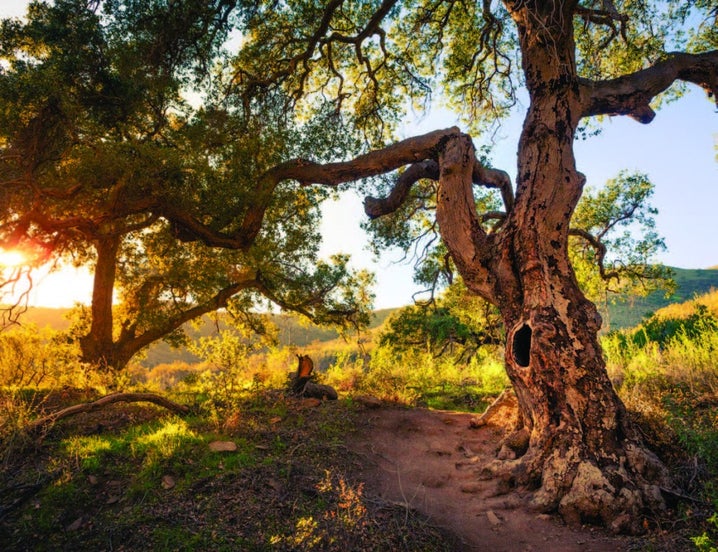 6. Santa Monica Mountains
Home to Griffith Park and a go-to training spot for runners looking for rugged terrain, this National Recreation Area offers 150,000 acres of trails. Goldring says she did the bulk of her training here before posting a 2:40 finish time at California International Marathon in December 2014. If you're marathon training, you can certainly go long by heading out on the park's 65-mile Backbone Trail—listen to your lungs scream on the 4-mile climb up Boney Mountain.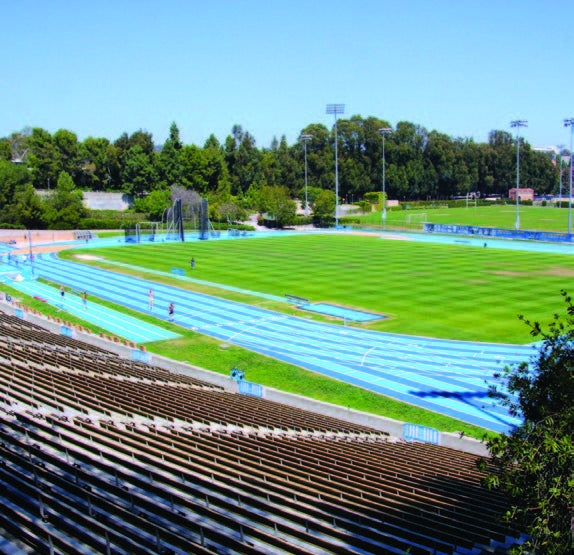 7. Drake Stadium at UCLA
Gordon and Goldring, both UCLA grads, cite the university as a solid spot to work on speed. The stadium's Mondo track surface encourages turnover, the grass on Marshall Field is perfect for barefoot strides and the bleachers allow for some solid cross-training. Check the UCLA website before making the drive, as the track is only open to the public during certain hours.