5 Thank You Gift Ideas For Your Uber Supportive Friends
Whether your friends are your support crew at an ultra-marathon or cheering from the sidelines of a 5K, here's how to say thanks.
Heading out the door? Read this article on the new Outside+ app available now on iOS devices for members! Download the app.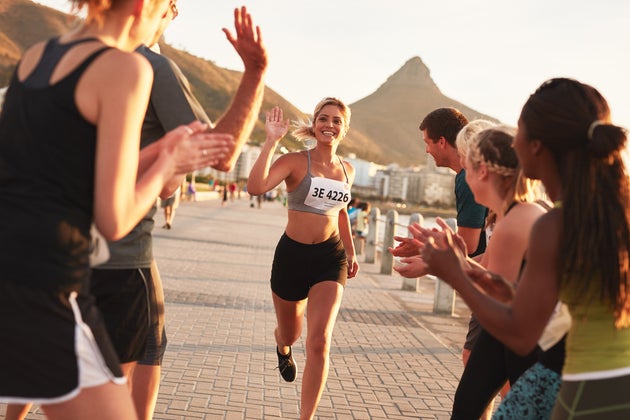 Etiquette expert Lizzie Post, great-great-granddaughter of Emily Post, knows a thing or two about the rules of the road—and the descendant of the famous decorum diva is a runner too! 
Q: I'm running my first ultra and have a team of friends as my crew and pacers. What's an appropriate way to thank them for giving up a weekend to help me?
First off, that's so awesome that you have a whole team of friends helping you accomplish your first ultra! I think how you thank them really depends on what you are able to do. If you can afford to pay for everything and it's how you'd like to show your gratitude, that would be amazing! At the same time, I don't think you should feel obligated to.
Gifts of appreciation could range from workout gear to a nice meal to T-shirts with a saying in reference to the race they are helping you complete. You might do a "recovery" gift bag for them with whatever little goodies you think would help them after the race. If you don't have a budget at all for a gift, by all means use your words and write a thoughtful card expressing your gratitude.
Remember: Don't feel too guilty about your friends helping you—they want to be doing this. Enjoy the experience together!
Have a question for Lizzie? Email editorial@womensrunning.com or tweet @womensrunning with the hashtag #ProperForm.