10 Running Songs To The Pace Of An Average Marathon
Using the average marathon finishing time for women last year, Run Hundred developed this playlist to help you hold the pace.
Heading out the door? Read this article on the new Outside+ app available now on iOS devices for members! Download the app.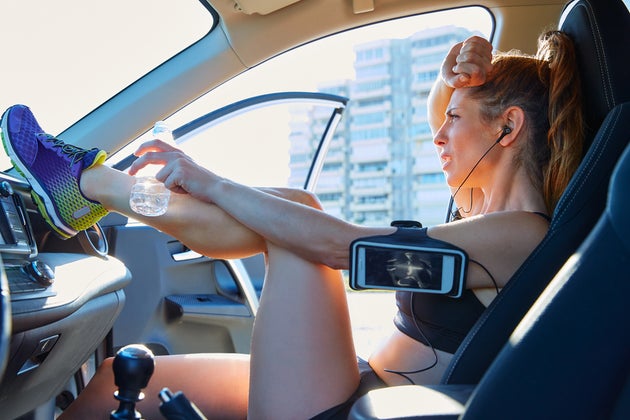 In 2015, women completed marathons with an average finish time of 4:45:30—according to Running USA's annual report. This corresponds to roughly 10:52 per mile, which—in turn—translates to around 141 steps per minute. To help you approximate this pace in your own workout, we've compiled a playlist focusing on songs within 5 beats per minute (BPM) of this tempo.
As a rule, rock songs are almost always faster than their pop counterparts, and that's reflected in the mix. To that end, the tempo moves up progressively starting with solo artists like of Rihanna, Meghan Trainor, and Lady Gaga before moving on to bands like Sheppard, The National Parks, and Blink-182. By running to the beat of these songs, you'll move at roughly the pace of a marathon. Whether you're training for one currently or just curious, this should give you some idea what to expect. To see how it feels, just grab your sneakers and press play.
Songs For The Average Marathon
Meghan Trainor – Lips Are Movin – 138 BPM
One Direction – Drag Me Down – 139 BPM
Elle King – Ex's & Oh's – 140 BPM
Lady GaGa – Applause (DJ White Shadow Trap Remix) – 141 BPM
The Weeknd – The Hills (Daniel Ennis Remix) – 126 BPM
The National Parks – As We Ran – 144 BPM
Blink-182 – All the Small Things – 145 BPM
Bruno Mars – Locked Out of Heaven – 146 BPM
To find more workout songs, folks can check out the free database at Run Hundred. Visitors can browse the song selections there by genre, tempo, and era?to find the music that best fits with their particular workout routine.