The Small Town Story About A Big League Runner Wife
Wife to a professional baseball player, Alisha Perkins shares an excerpt from her upcoming book Running Home.
Heading out the door? Read this article on the new Outside+ app available now on iOS devices for members! Download the app.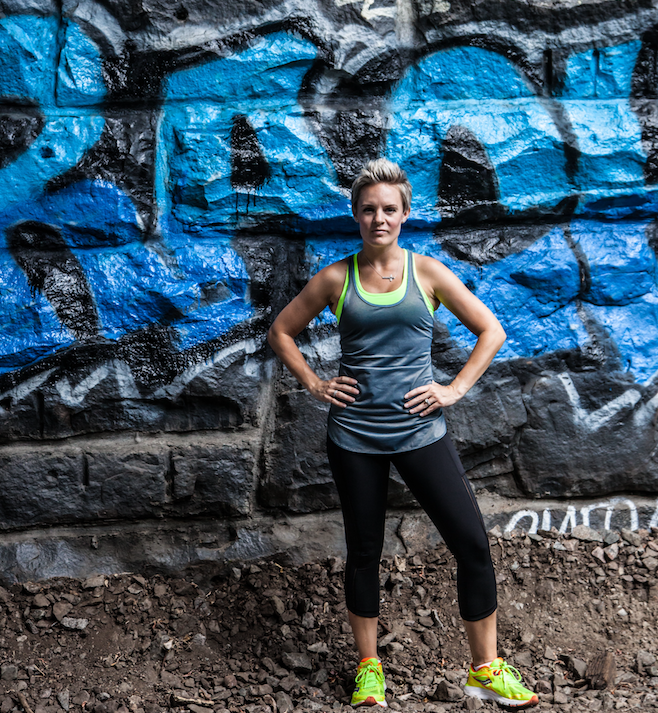 Excerpt from Running Home: Princess Half Marathon, published with permission of Alisha Perkins
This race had been on my radar for a while. People had talked it up, making it out to be one of the must-run races, and so I drank the Kool-Aid and signed up for what I was sure was going to be one of my all-time favorite races.
The Disney Princess Half Marathon was far and away the biggest race I had been a part of to date. Because of Glen's job [Editor's note: Husband Glen is a professional baseball player.] I had been given the opportunity to run races in some pretty cool destinations. Whenever the kids and I would travel with him, I would try to find a race in that city to experience a different location.
Up until that point, I had run most of my races in Minnesota, but got the chance to run the Princess Half Marathon at Disney World in the spring of 2012 while we were training in Fort Myers, barely three hours from Orlando. I have to admit that I was pretty excited about this race; after all, it was in Disney, and you got to run through the castle. But what I did not know was how early you had to get up, how many people would be there, and that you ran most of the course in the dark. Let me tell you, if you are a decent runner at all, this is not the race for you. You spend a good nine of the thirteen miles running alone through dark streets, the people behind you stopping every mile to take pictures with the characters.
Related: Latest Run Blog You Need To Read
This would be the first race that I would run with a bit of a philanthropic sort behind it. I come from a hockey family; the sport is in my blood. Although I have never played, I have been immersed in hockey since I was born. My parents had me young, and my dad was playing for Augsburg College at the time. So when I say since the day I was born, I mean it. In December of 2011 an incident occurred that rocked the state of hockey, involving Minnesota high school hockey player Jack Jablonski, who was hit in the middle of a game and was paralyzed instantly. Every hockey parent's worst fears took center stage as the whole community came together to support this young man. I, like so many who were thinking of their loved ones, couldn't help but think of my brothers. What if this had happened to them?
I wanted to do something to help. I started by convincing the Minnesota Twins Wives Organization to donate all our sales profits from shirts we were selling at TwinsFest in January to the Jack Jablonski Fund. But I wanted to do more. So when Lululemon at the Mall of America designed a one-of-a-kind #13 tank in Jack's honor and went to auction it off, I called and told them I would beat any bid. I decided to wear it proudly in Jack's honor at this race. I would run for him, because he would never run again.
So, here I was, rocking my white #13 tank out on the lonely, obscure, early-morning roads of Orlando. All that time along those dark and quiet roads gave me pause, and time to wrestle with a few demons. Being a woman alone in the dark does not sit well with me, never has. When I was in the heavy time of my anxiety, nights were the worst for me. Glen being on the road, me home with two kids, and the fact that his schedule was public information messed with my head. That people knew when there would not be a man in the house freaked me out. The slightest sound would send me into an all-out panic and sent my adrenaline through the roof. There were times when I would not fall asleep until three or four in the morning, conjuring up worst-case scenarios in my head. The only time I would get any sleep was when my mom slept over. Talk about anxiety that had spiraled out of control.
By the time I was alone on those dark streets of Disney I was medicated and therapy'd to a point where I was now able to sleep alone at night when Glen was gone. Maybe it was the meds or the therapy or the fact that we had moved a half mile down the street from my parents—I knew my dad could be at my house with a shotgun in thirty seconds—that put me at ease, but whatever the recipe, it was working. Thank God!
Having conquered the night terrors, I was now running down another demon: my baseball demon. You see, baseball has been a joy and a pain in our lives. It has taken us to the highest of highs and the lowest of lows. The lowest lows were something I needed to let go of. Glen was now back on the road to success in 2012, and yet I still couldn't shake my general negative feeling toward my husband's job.
Find out the rest of Alisha's story in her upcoming book, Running Home: Big League Wife, Small Town Story, available here.