10 Sure Signs That You're A Summer Runner At Heart
Summer is a special season for everyone—but it is especially amazing for runners.
Heading out the door? Read this article on the new Outside+ app available now on iOS devices for members! Download the app.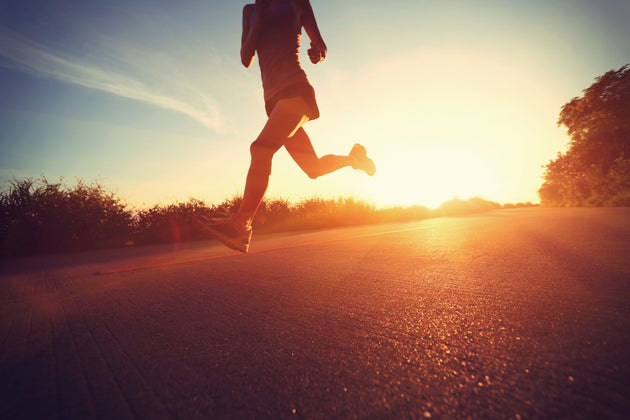 Whether you're a year-round runner or a fair-weather athlete, you have to admit there's something special about running in the summer. The warm air, the birds chirping, the smell of freshly cut grass—cough, the post-run ice cream, cough—there's nothing like it.
Summer running is addictive for sure, and it also comes with some telltale signs that will give away your healthy habit every time. If you can answer yes to any of the following, you know you're a hardcore summer runner.
You're surprised to see what colors your clothes actually are when they come out of the laundry—they usually look several shades darker soaked in sweat.
You have no idea how long your hair actually is until you take it out of your ponytail in the fall.
When everyone else is complaining summer goes by too fast, you're counting down the days until your first fall race.
Your formerly white shoelaces are practically black from all the trail running.
You have a Costco membership just so you can buy sunscreen, deodorant and sports drinks in bulk.
You've been known to wear your bathing suit under your clothes so you can jump directly into the pool post-run.
You completely rearrange your schedule June – August so you can run before/after the scorching sun is at its worst.
Your running wardrobe consists of the loudest and brightest summer prints to the point you look like an 80's superstar in all your fluorescent spandex glory.
Your back looks like a spider web from the tan lines of all your different sports bras and tank tops.
Things aren't much better on the rest of your body—hello awkward sock, watch, shorts and sunglasses tan lines.
Read More:
10 Sunny Songs Perfect For Summer Runs
5 Strong Tips For A Super Fit Summer