Website Demonstrates Marathon Pain By Asking Users To Scroll Through 26.2 Miles
Yes, you scroll, with your thumb, through a 26.2-mile race, complete with "encouragements," a timer and distance covered in kilometers.
Heading out the door? Read this article on the new Outside+ app available now on iOS devices for members! Download the app.
Remember when you tried to explain to your non-running friend how and why running a full marathon is so freaking hard? Yeah, they just don't get it…but will they? Now there is literally a website, Scrolling Marathon, that asks you to scroll—as we are all thumb-scrolling experts in this age of newsfeeds—your way through the equivalent of the full 26.2 miles. If that's not brutal, we aren't sure what is. But at least it gets the point across.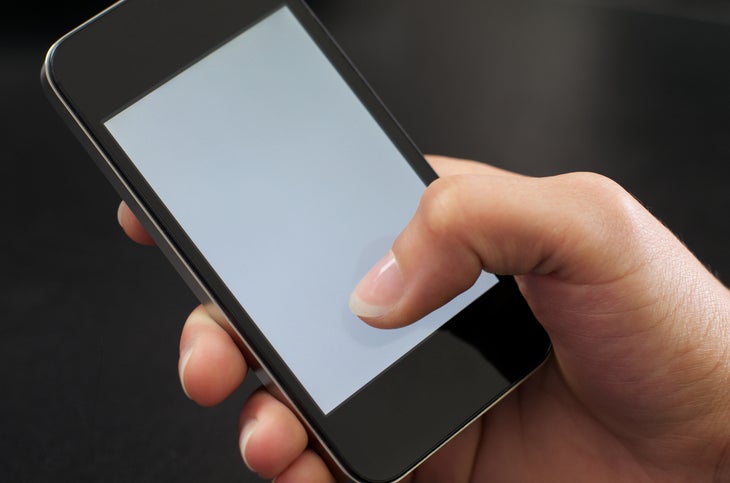 The Sports Experts Scrolling Marathon is a recreation of the Montreal Marathon, produced by Canadian apparel brand Sports Experts, and it is literally a website where, on mobile or on desktop with your mouse, you scroll for hours. Sarcastic messages, like asking your roommate to cheer you on, and snarky questions, like "Would it be faster if measured in miles?" populate as you reach certain points in the race. "Runners" even follow a mini map of the actual Montreal course, with a vertical "elevation change" shifting as you reach new kilometers. There is also a race time that offers an official finisher time, and you have the option to challenge a friend to the mad dash on the home screen. But beware—exiting the website and re-entering on the same device doesn't reset the timer!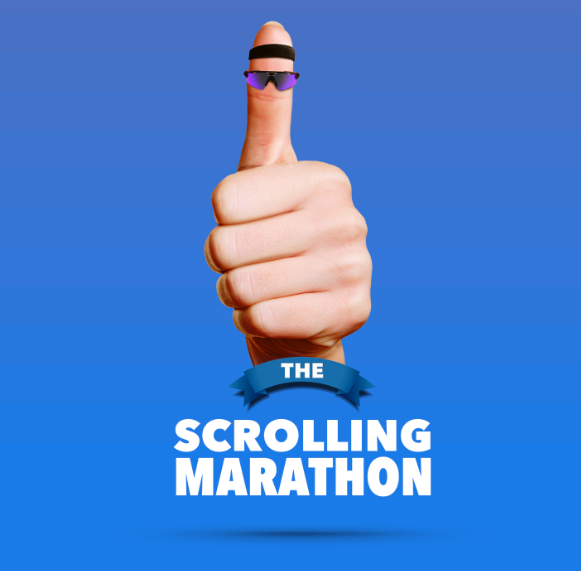 Don't believe us? Sit back on that comfortable couch in your sweats and try it here. It's ridiculous, but also kind of genius (that you can fuel for this one with a beer)?