There's Going To Be A Running Reality Show—And The Payout Is $1 Million
Signing up immediately.
Heading out the door? Read this article on the new Outside+ app available now on iOS devices for members! Download the app.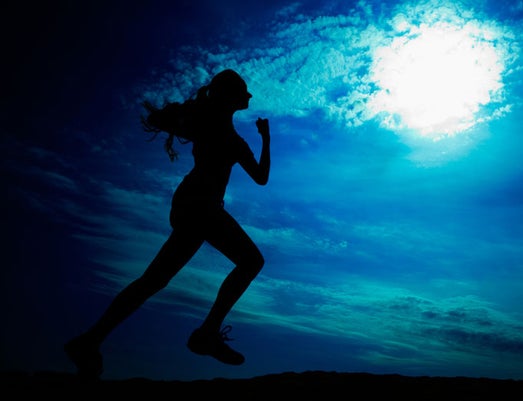 First of all, we'd like to thank Ben Affleck and Matt Damon for creating the show and making this opportunity possible.
We are just warming up our acceptance speech, should we win the $1 million prize being offered to the winner of "The Runner," a brand-new reality show launching this summer (originally canceled in 2001 by ABC). The challenge: to make it to an unknown city, without being detected, during the cross-country running adventure in 30 days. Casting is now open to U.S. runners 21 and over, and filming starts June 27.
The obstacles: eight pairs, otherwise known as Chasers, who have the single job of stopping the runner in his or her tracks and "catching" him or her before any of the other Chasers. The catch: the Runner, as well as the Chasers, are ALL competing for the seven-figure prize.
The application makes sure to state the following regarding those who apply to be the Runner:
Applicant must be in good physical and mental condition and able to compete in a high-intensity 24 hours/7 days a week environment of physical hide-and-seek around the country that will include a series of skills-based challenges that may be considered physically and mentally demanding (e.g., running, climbing, lifting/carrying, driving, operating equipment, puzzle solving, long periods awake, exposure to elements).  
Applications for the the Chaser call for a two-person team:
You and your partner must be outgoing, clever, competitive and in good shape. It doesn't matter if you are friends, relatives or co-workers, as long as you can work together, strategize and win!
The best part? Through a partnership with Verizon, users on the Go90 app can provide clues to the whereabouts of the Runner to win additional prizes!