Runner Writes A Moving Tribute To Her Late Coach
Eat Pray Run DC looks back on time with her first running coach, who recently passed away.
Heading out the door? Read this article on the new Outside+ app available now on iOS devices for members! Download the app.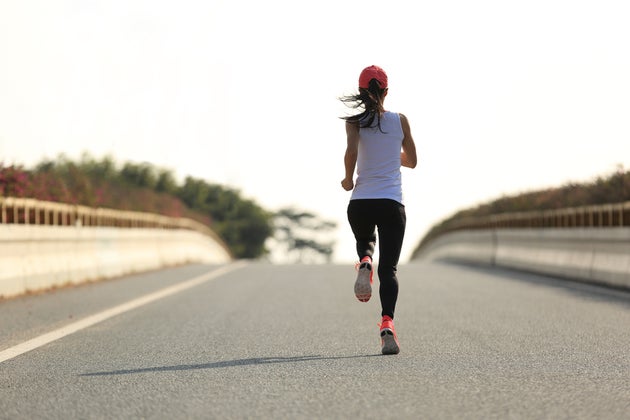 Sometimes it takes tragedy for you to remember why you do some of the things you do.
I recently lost my high school track coach. He was too young, too healthy and had too vibrant of a life. My former teammates and I are devastated. Thinking back to my high school track days, I was reminded why I started running and it made me think about why I run today.
When I first joined the track team, it was because I wasn't good enough to play on the basketball team. Seriously. My best friend ran track and I thought it'd be fun. I was—and still am today—a very middle-of-the-pack runner. I wasn't great; I wasn't awful but I tried hard. My coach made running with a team fun. I have such fond memories of him teaching me how to hurdle and of his mantra: "Mind over matter." As I reminisce, I think about why I still run, today. High school was a long time ago and yet, I always return to running—it's my hope that I will always be able to run.
So why do I run? I run because I can. I run because the freedom of lacing up shoes and exploring the world on my own two feet is something I never tire of. I run because it's hard. I run to challenge myself and to set goals and accomplish them. I run because there is something so pure about it and something that I love. I run because it teaches me about life and it teaches me about myself.
I run because I can and because I know that someday the day will come when I can't. But I also run for much simpler reasons. It's fun. It keeps me in great shape should the zombie apocalypse ever come to fruition and it allows me to eat all the bacon my heart desires without shame. I love nothing more than talking and long runs give me the space and time to talk to my friends for hours. When it comes down to it, I just love to run. Now every run isn't great and often running can feel like a chore instead of a gift. But taking a step back and reflecting on all the amazing people that running has brought in my life, always takes me to the same place—a recognition of a sport that I love, filled with people that I love and admire.
Thanks, coach.