Rio's Governor Says The Olympics Could Be A 'Big Failure'
With no money to provide safety and security, the Rio Olympics may be a "big failure."
Heading out the door? Read this article on the new Outside+ app available now on iOS devices for members! Download the app.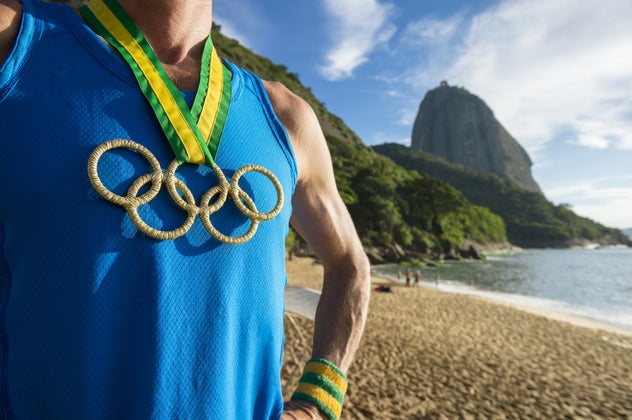 The 2016 Rio Olympics could be a "big failure" according to Francisco Dornelles, the state's governor. Security and mobility are two top concerns for the games in August.
It's no secret that Rio, Brazil has had its fair share of trials just weeks before the summer games. With the Zika outbreaks and Olympians being held at gunpoint, the apprehension of some of the athletes it understandable. According to O Globo—a Brazilian newspaper—Brazil is currently facing both an economic and political crisis. Earlier this month, Dornelles declared a state of calamity, saying the state is essentially broke. In addition, many of Brazil's top elected officials have been accused of one form of corruption after another.
With the nation hurting for finances, many of the clean-ups and safety advancements that were supposed to take place prior to the games, may no longer be possible. According to ABC News, an estimated 85,000 police and soldiers have already been hired for patrolling the streets during Olympic games. However, after four Olympians were held at gunpoint earlier this moth, Australia's Olympic team leader, Kitty Chiller, urged Brazil to enforce Olympic-scale security. The plan was for Rio de Janeiro to build a metro line to transport fans as well as the Olympians safely to the Olympic venues. This safety measure, however, may no longer be an option.
"I'm optimistic about the games, but I have to show reality," Dornelles said in an interview with O Globo. The reality is, Brazil no longer has funding to support the not-yet-completed metro line or even the police patrols. "Without security and without the metro there will be difficulties." Said Dornelles in an interview with the LA Times.
With finances going down and crime on the rise, Rio Olympic athletes will not only be faced with intense competition in the games, but very real dangers in the streets with no help from Brazil's police.