This Is The Best Playlist To Accompany Your Marathon Training
These songs are faster than what you'll hear on the radio to give you just the extra boost you need for marathon training.
Heading out the door? Read this article on the new Outside+ app available now on iOS devices for members! Download the app.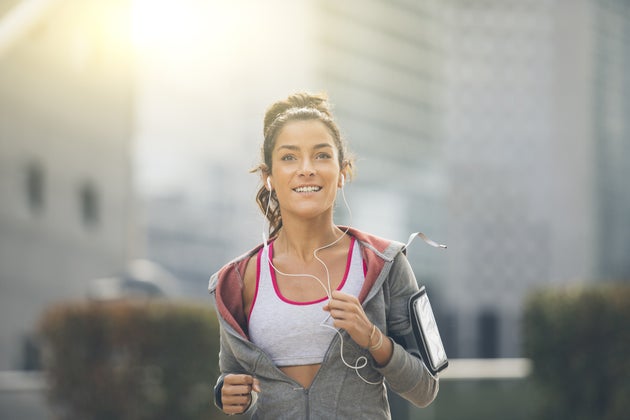 When training for a marathon, you need songs that are faster than the 120 beat per minute (BPM) tracks you′ll hear on the radio. At the same time, you′ll likely want something slower than the 150 BPM tracks you might use in a high intensity session—since you′ll be pacing yourself for a longer haul. To that end, we′ve compiled a few examples of songs between 130-140 BPM that should suit your training ideally.
Every marathon is different, and so is every marathoner. To that end, the playlist below draws from a variety of genres. Selena Gomez and Ed Sheeran represent the Top 40, while Dragonette and The Strokes spring the college radio charts. Similarly, there are club tracks featuring Drake and Rihanna alongside country favorites like Carrie Underwood and Blake Shelton. If you′re looking for something eclectic, you can fire up the list wholesale. If your tastes are more distinct, pick a few favorites and go from there. However you want to approach your next session, here are ten places to start.
Zedd & Selena Gomez – I Want You to Know – 130 BPM
Dragonette – Let It Go – 131 BPM
Fitz & The Tantrums – The Walker – 132 BPM
Keith Urban & Carrie Underwood – The Fighter – 132 BPM
Drake & Nicki Minaj – Make Me Proud – 133 BPM
Mike Will Made-It & Rihanna – Nothing Is Promised – 134 BPM
Blink-182 – When I Was Young – 135 BPM
Ed Sheeran – Castle on the Hill – 135 BPM
The Strokes – Threat of Joy – 137 BPM
Blake Shelton – Bringing Back the Sunshine – 139 BPM
To find more workout songs, folks can check out the free database at RunHundred.com. Visitors can browse the song selections there by genre, tempo, and era—to find the music that best fits with their particular workout routine.