Plan Your Next Vacation At One Of These Adult Running Camps
Next year's summer vacation could be spent at these gorgeous retreats.
Heading out the door? Read this article on the new Outside+ app available now on iOS devices for members! Download the app.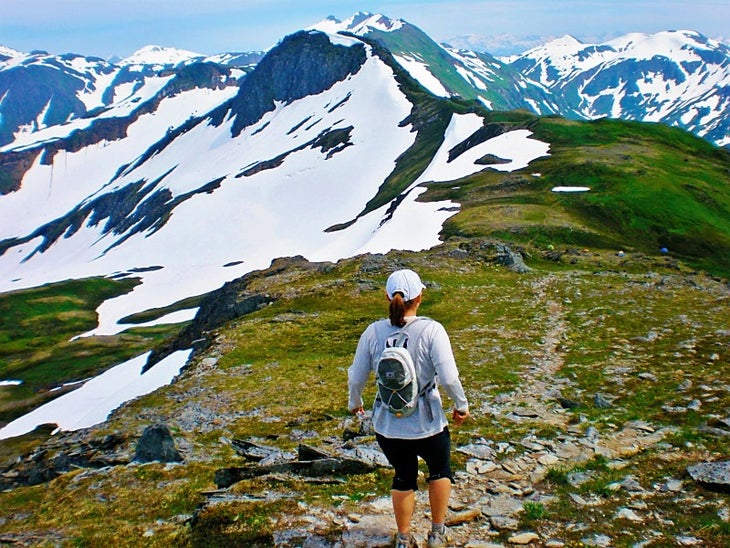 With a growing number of options, running camps are held in some of the most beautiful places around the country. And from retreats tailored to rookie runners, all the way up to getaways for experienced ultra-distance harriers, there's something for runners of every level. While a running camp definitely isn't your average vacation, for a runner it's like bunking in paradise.
Zap Fitness Adult Running
Located high in the Blue Ridge Mountains outside of Blowing Rock, N.C., Zap Fitness serves as a year-round training center for professional athletes. But in the summer, it transforms into a running camp for adults of all abilities. Aside from the gorgeous surroundings, Zap's camps are particularly unique because they are fully staffed by the resident elites.
"The model is to have our professional athletes work these camps, which ends up, in turn, serving them," says Pete Rea, head coach at Zap Fitness. "It's a unique marriage, and I think it helps create fans of the sport."
Not only do runners of all levels get face time with the pros, but they also receive training advice and direction from top coaches, as well as attend guest lectures by Olympians like Carrie Tollefson and Amy Yoder Begley. After a long day of running, campers relax by the fi re with new friends and a glass of wine.
COST: $675 for three-day, mini camp or $945 for full-week camp, meals and lodging included
DATES:
June 23-26, 2016 Summer Kick-Off Mini Camp
July 10-15, 2016 Adult Running Vacation
July 21-24, 2016 July Mini Camp
Aug 7-12, 2016 Marathon Week
Sept 8-11, 2016 Marathon Mini Camp
Alaska Mountain Running Ultra Camp
Inspired by the stunning landscapes of Juneau, the famous ultrarunner Geoff Roes founded the Alaska Mountain Running Ultra Camp in hopes of sharing the rugged beauty of the summits. Tailored for experienced runners looking for high mileage, Roes says, "The main focus of every run during camp is to be out in the mountains, enjoying life."
Much time is spent on your feet exploring the local trails during these weeklong camps. With remote wilderness located not far from town, this retreat provides a great opportunity for adventure-seeking runners.
Roes says, "Runners can see whales from the front window of the cabin, bald eagles almost constantly, long summer days, during which it hardly gets dark, and the unique culture in Alaska that is quite different from anywhere else in the world."
COST: $1475 for all-inclusive five days, six nights.
DATES: 2016 dates soon
akultracamp.blogspot.com
McMillian Running Getaways
McMillan Running puts on a wide variety of camps each year—from a Boston Marathon Retreat to an Ultra/Trail Running Getaway. Scheduled over four-day weekends in Flagstaff, Ariz., they include training sessions with professional coaches and clinics on injury prevention, running form and mental preparation.
Keeping each camp to 15 or fewer runners, McMillan getaways provide a good amount of one-on-one attention. "We work hard to give participants personal input so they can go home with ideas that can be utilized immediately to improve their running," says Greg McMillan, founder and head coach.
In addition to educational lectures conducted by Olympians and coaches, campers will log plenty of training miles on the gorgeous surrounding trails, as well as a little time to shop and dine in downtown Flagstaff.
"The most common comment I get is, 'I want to live at running camp,'" says McMillan. "I think campers love that they get to spend time with like-minded folks and feel they not only gain knowledge to help their running, but that they leave with a new group of friends."
COST: $399 for camp and two meals, three days, four nights, lodging not included
DATES: October 1-4, 2015. 2016 dates soon.
mcmillanrunning.com