One Of The Most Memorable Moments In Olympic History
Who remembers this race?
Heading out the door? Read this article on the new Outside+ app available now on iOS devices for members! Download the app.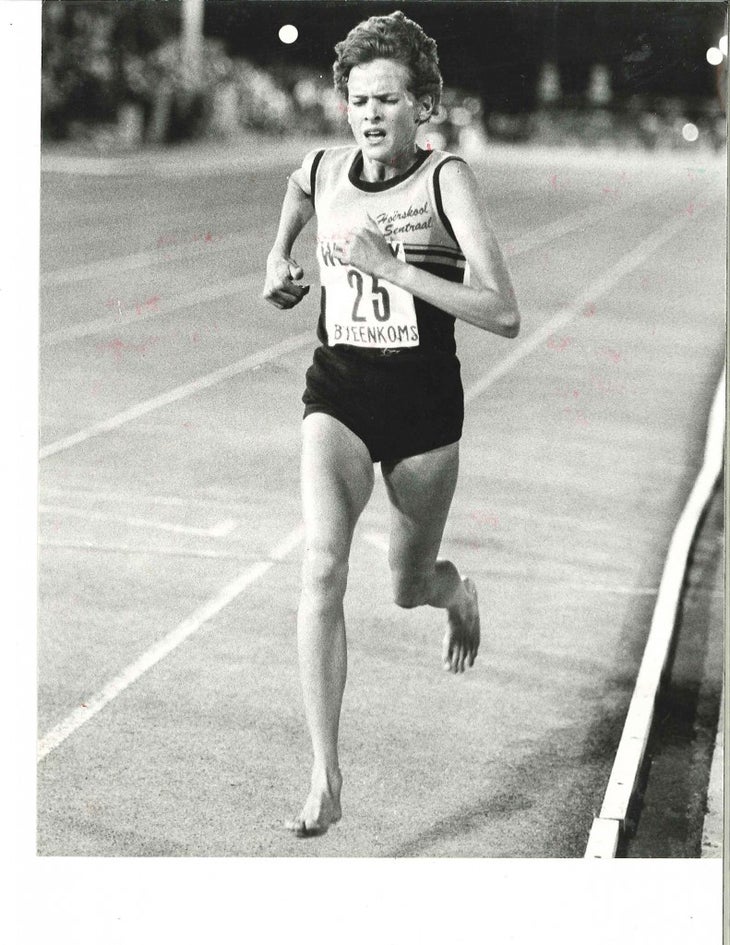 Excerpted with permission from Olympic Collision: The Story of Mary Decker and Zola Budd by Kyle Keiderling by permission of the University of Nebraska Press. © 2016 by Kyle Keiderling. Available wherever books are sold or from the Univ. of Nebraska Press 800.848.6224 and at nebraskapress.unl.edu.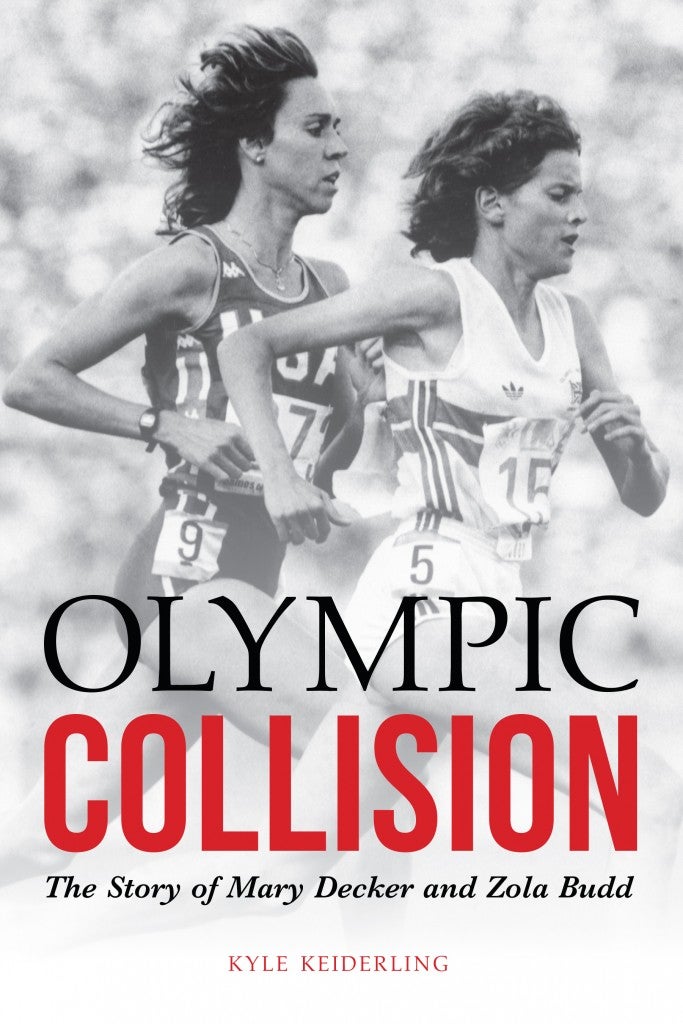 Zola rode a bus to get to the warm-up area outside the Coliseum.
"It was a warm day, and there was a delay. They had a room where we could relax before loosening up. It had cots set up in it so we could lie down. I was too nervous to get any rest, but Wendy [Smith-Sly] was so cool she was able to get a nap," Budd recalled. "It may have been nerves, but I felt so tired when I went to warm up. My legs felt like lead. I wasn't used to that feeling and wondered how I could possibly race feeling like that.
"Mary looked great warming up. She was in an all-red warm-up outfit, and she looked great doing her exercises. I thought, 'How am I going to beat her feeling like this?'"
Budd's hamstring pull limited her ability to do the exercises she always did before racing. "Pieter finally showed up in the exercise area, and I was relieved to see him there," she said. "I know it sounds incredible but he didn't discuss strategy with me at all before the race. We both knew Mary was a front-runner, and I guess we just assumed she would go all out from the start and try to hang on as she normally did.
"I could feel the pressure from Pieter on me. I knew I was good enough to win a place on the medal stand, but I knew that I was not, at that stage of my career, good enough to win against that strong field. It was the wrong attitude to have. I went into the final thinking, 'Just get it over with,' instead of thinking of running to win. After the Olympics, I thought, the Mail would be out of my life, and things would be back to normal again. Apart from Mary I didn't really think about the other runners at all."17
In the holding room deep in the bowels of the Coliseum, Budd and the others waited silently to be called to the starting line. There was some delay and the wait seemed interminable, which only added to the already tense surroundings.
One moment of levity broke the tension when an ioc inspector asked to see the running spikes each competitor wore. Zola lifted her bare feet, with two toes on each wrapped in bandages, and said, "Here they are."
In the late afternoon they finally were summoned to the track. "As we walked out of the tunnel, I remember all the noise. The crowd started chanting, 'Mary, Mary, Mary' over and over again," Budd recalled. "I felt bad for all the other runners because it made it seem like they didn't even count.
"Then we were rushed through the final warm-up strides on the track and hurried to the starting line with little time to get loose."18
• • •
"I was in the stands and watched Mary and Zola as they warmed up. They didn't speak," Amby Burfoot noted.19
Steve Bisheff, who had covered Mary Decker since she started running in Southern California, was seated on press row in the Coliseum and, like most of the other reporters, "couldn't wait to see it."20
When the track announcer introduced Mary Decker, the roar from the crowd was deafening, leaving little doubt who the favorite was. The hometown girl had returned to her Southern California roots and was expected to shortly reap the reward long denied her.
Above the noise of the crowd, the track announcer pleaded for quiet for the start. "You could hear a pin drop," Wendy Smith-Sly said.21
An eerie hush falls over the ninety thousand in attendance as all eyes focus on the twelve women bunched along eight lanes of starting line. The stadium crowd is joined by nearly two billion more viewers around the globe.
This was what everyone has been waiting for.
The starter's pistol fires, and twelve runners speed off, chasing their dream.
NOTES
17. Budd and Eley, Zola, 75; Budd Pieterse, interview by author, March 7, 2013.
18. Budd Pieterse, interview by author, March 7, 2013. See also Budd and Eley,Zola, 76–77.
19. Burfoot, interview by author, September 11, 2012.
20. Steve Bisheff, telephone interview by author, October 26, 2012.
21. Wendy Smith-Sly, telephone interview by author, October 16, 2012.