Officials Shock Runners Announcing A Full Marathon Is Actually 27 Miles
This is the biggest news since Taylor Swift's treadmill fail.
Heading out the door? Read this article on the new Outside+ app available now on iOS devices for members! Download the app.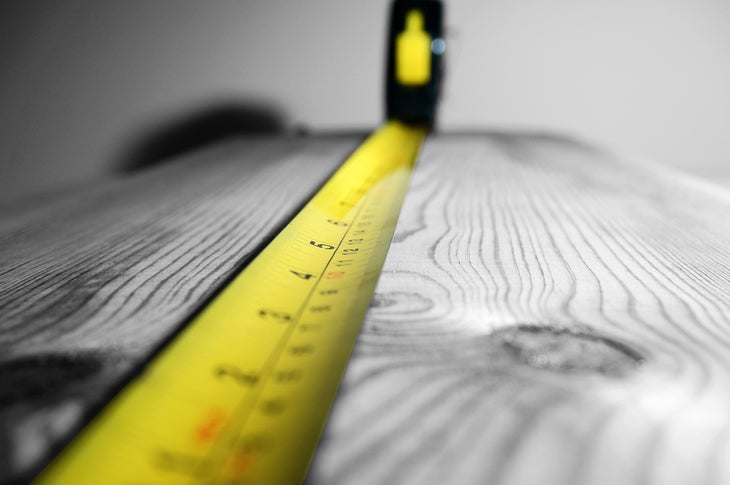 This is possibly the biggest, most controversial announcement in the history of the sport. The governing body of running, Runners Incorporated, announced early this morning, April 1, that the appropriate length of a full marathon is not our coveted 26.2 miles. In fact, upon reviewing the original distance—from the Battle of Marathon to Athens, historians discovered that the distance was .8 miles short.
Because of this vicious oversight that has now displaced millions of "marathon finishers," Runners, Inc., has expressed they will be doing their best to provide as many .8 races around the world as possible to allow "avid marathoners to finish their quest appropriately."
"We are deeply saddened to hear this news regarding the marathon. We know so many people train for months and years to complete a full marathon, and to have them all be cut short unknowingly for hundreds of years is appalling," expressed the CEO in a statement.
Many angry runners, upon hearing this insane news, inquired about specific races that call for a qualifying time on a certified course. Fortunately, the lovely folks who monitor any qualifications up until this point are understanding—and as shocked as we are—and willing to accept finishing times from previously existing races. However, Runners, Inc., is still urging people to "cover their bases" and be sure to get in the full 27 miles for future races.
Other race organizers are scrambling to obtain permits with their host cities to bump start lines back .8 miles or move finish lines forward .8 miles. There have been no reports of runner protests on this matter, but there have been sightings of large groups of runners circling their hometowns, waiting for GPS watches to click over 1 mile (just to be safe). Certain race officials have been kind enough to accept GPS data from these runners and submit a correction to their original 26.2-mile finish time for consideration.
Regardless if you've run 3 miles, 10 miles, 13 miles or 27 miles, we still celebrate all of you runners!
April 1, 2017