NYC Running Mama: How Much Will You Pay To Run a Marathon?
Do you have a price limit or does it depend upon which race you choose?
Heading out the door? Read this article on the new Outside+ app available now on iOS devices for members! Download the app.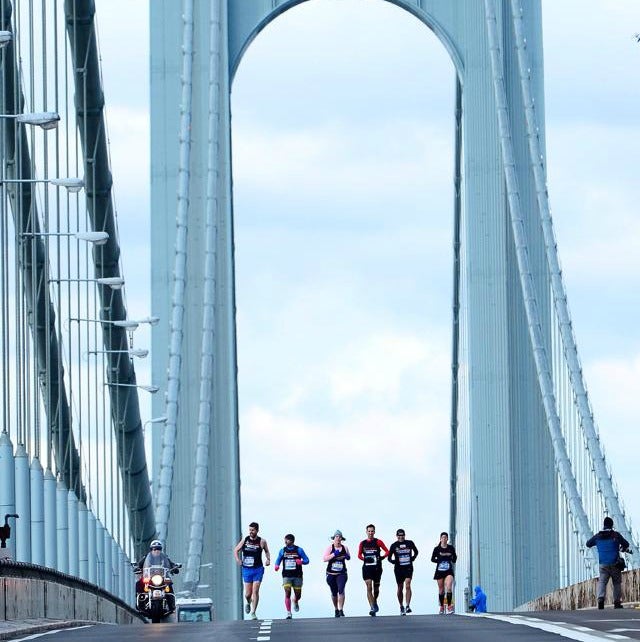 How much money are you willing to pay to run a marathon? Do you have an amount that you will never, ever pay? Or is your amount flexible based on the race?
I try to keep shorter distance races (mile, 5k, 10k) under $30, half marathons under $75 and marathons under $125. But there are races I'm willing to splurge for. I'm running Boston this year and I'm okay with paying the $175 entry fee. I entered the lottery for the New York City Half Marathon – I didn't get in but would have paid the $117 ($128 for non-NYRR members).
And I just signed up for the New York City Marathon – despite the hefty price tag. If you are running (or hoping to run through the lottery!) the NYC Marathon this year, it will cost you $255 ($347 if you live out of country or $216 if you are a member of the NYRR; all entrants must also pay a processing fee of $11). That number may make your eyes pop out. It does for me, and yet it was a no-brainer when I signed up (for a fourth time) last week.
I assume it probably costs quite a bit to literally shut down the largest city in the country for an entire day. The NYC Marathon is 26.2 miles of road — you never double back or do multiple loops. That's a lot of street closures and police barricades that runners have to pay for. Our money is also going towards amenities pre and post-race, as well as along the course, finisher's medal, long-sleeve tech shirt, transportation at the start and security. But I'm not here to argue or determine why the entry fee is so high nor how that money is being dispersed.
I took a poll on my Facebook page to see what other runners would be willing to pay. Many seemed to have the same feelings as me, and put the cap between $100-150. But most caveated that figure with "unless it was NYC (and/or another big race)" in which case they will pay whatever that entry fee is. Several runners said they would never pay the fee for NYC, while others said they are okay with the high price tags for Walt Disney World challenges, which can be as high as $500 for a weekend of races.
In my opinion, the NYC Marathon is the most exciting, special race in the world. No other races gives me goose bumps and causes me to cry from sheer happiness at multiple points along the course. And so I will always sign up whenever I'm given the chance.
But I will admit that it certainly doesn't hurt that I live in NYC. My home is 25 minutes from the starting line. So for me, the cost ends up being significantly less than so many other marathons I have run. There's no additional cost for hotel, airfare, or meals. And it's just simpler. I can sleep in my own bed, there's no packing, and there are not any other disruptions in my normal day-to-day life in the days leading up to the race.
I'm not sure if I would be able to run this race year after year if I had to pay for all the extras. If you are from out of town and traveling to NYC for the marathon, the trip and race could easily cost you over $1,000.
So how much would you pay for a marathon entry fee? Would you pay to run the NYC Marathon? Tweet us at @nycrunningmama and @womensrunning to share your thoughts.