Therapy Dogs Will Be At The NYC Marathon Start To Calm Runners
This year's TCS NYC Marathon starting line will feature dogs trained to calm runners' nerves before the race begins.
Heading out the door? Read this article on the new Outside+ app available now on iOS devices for members! Download the app.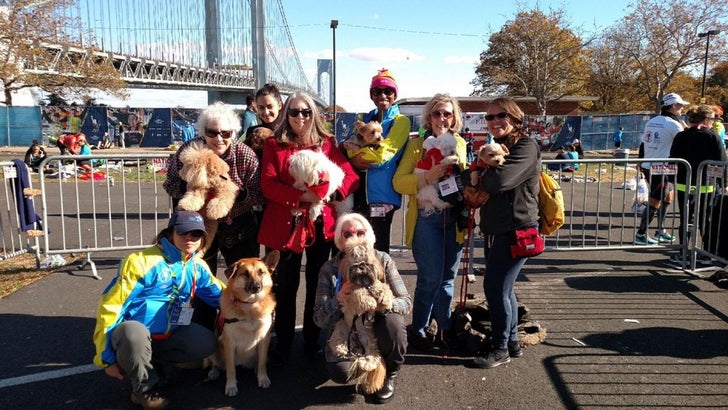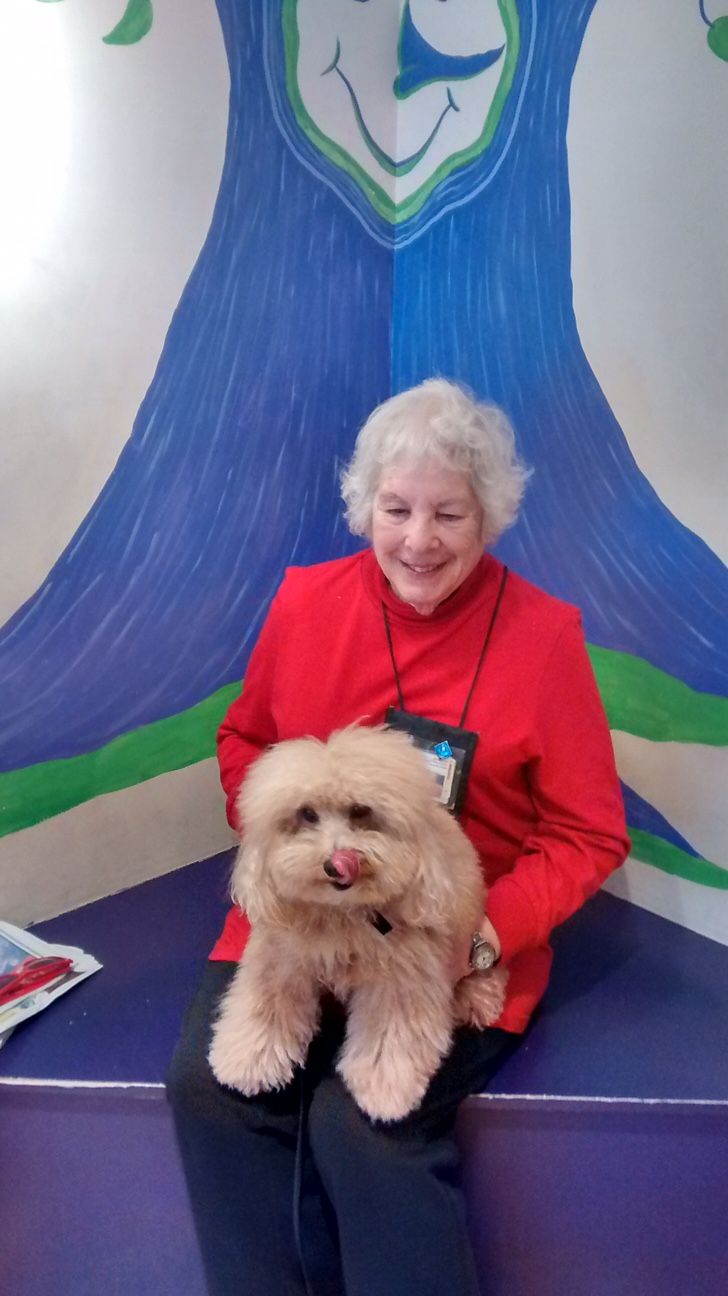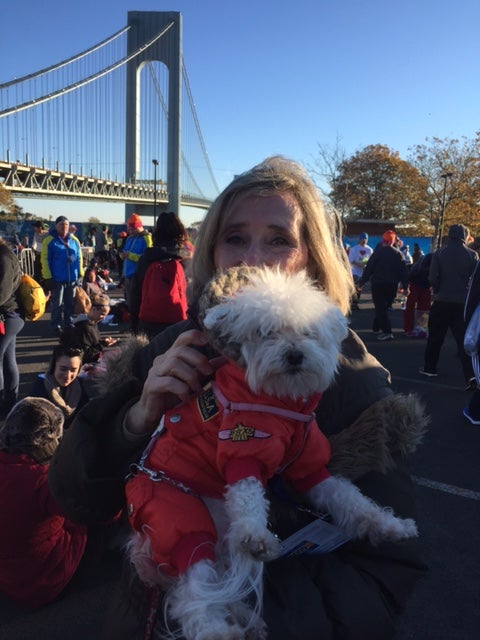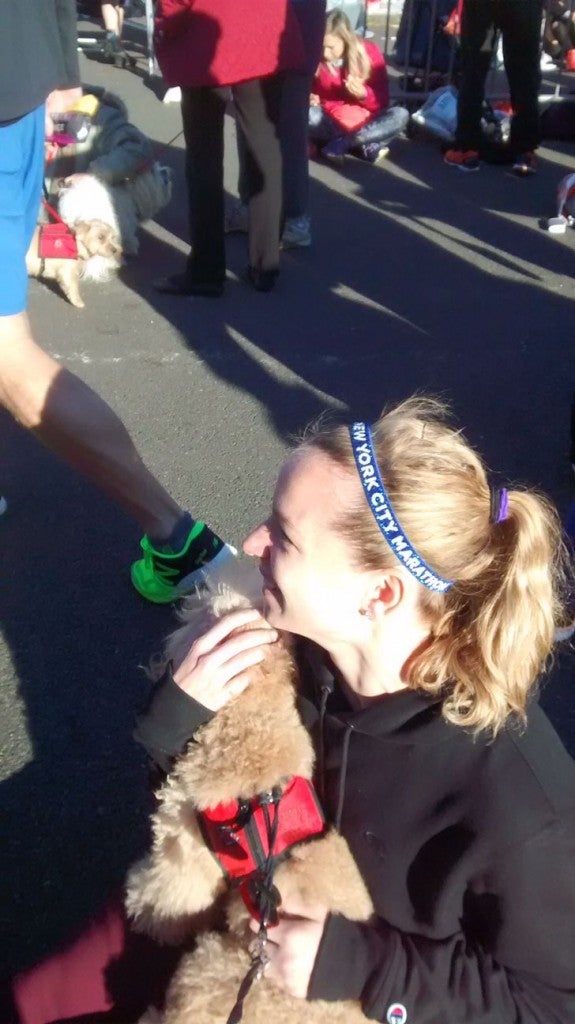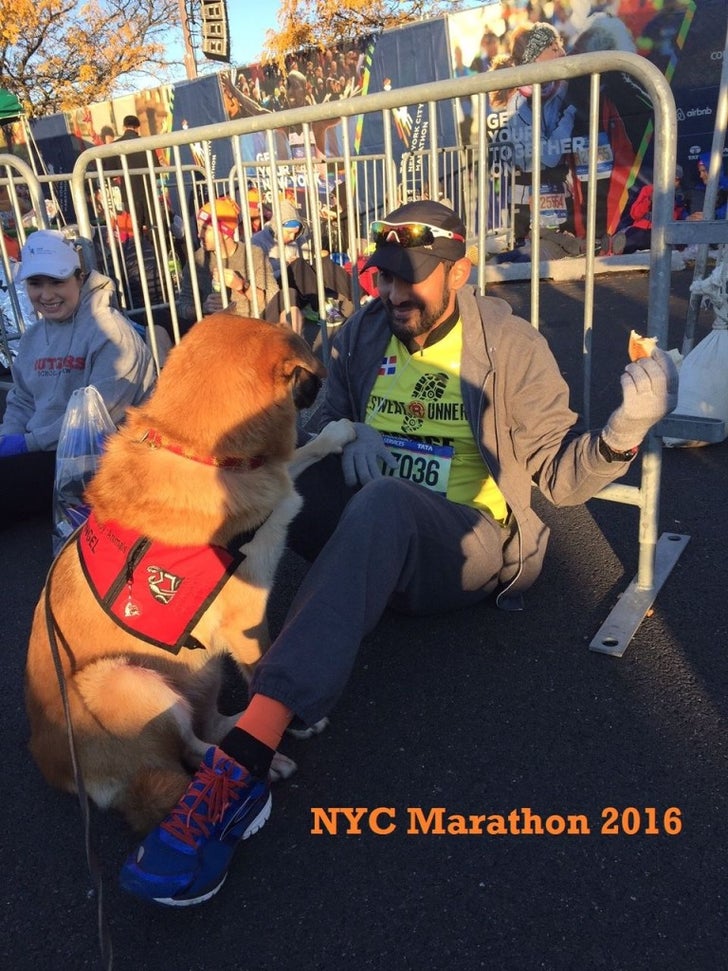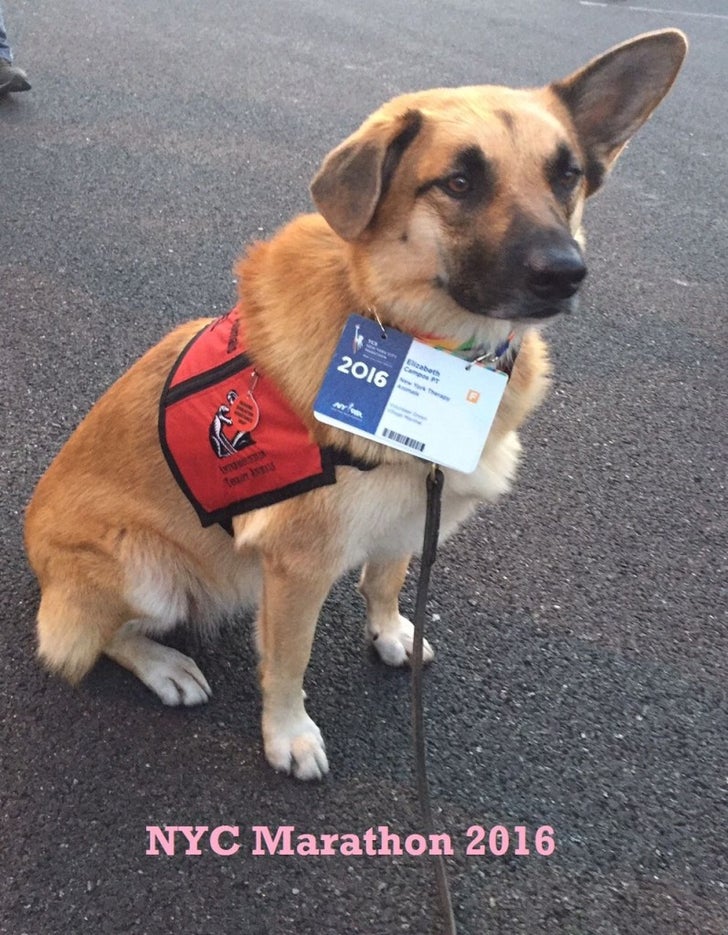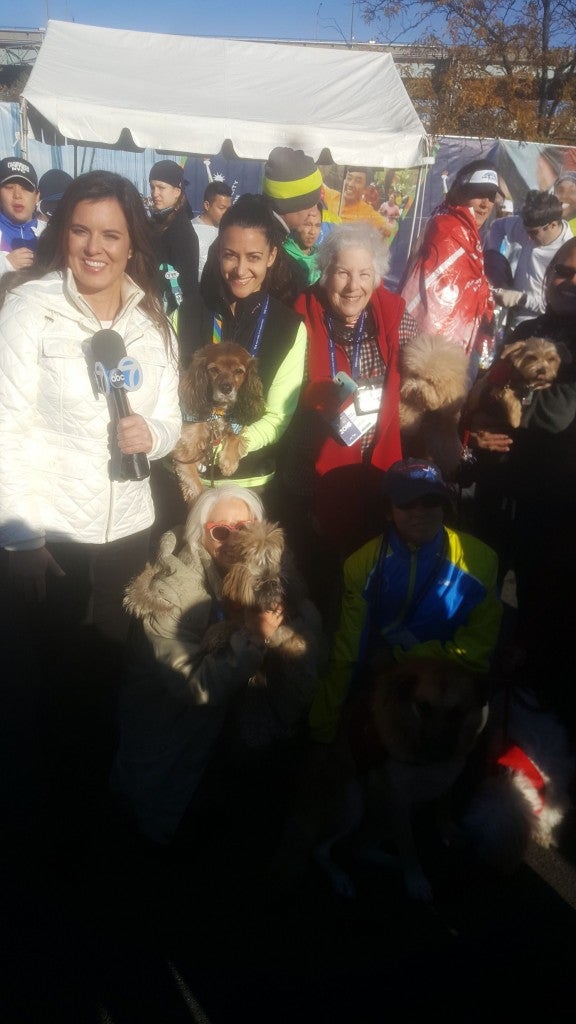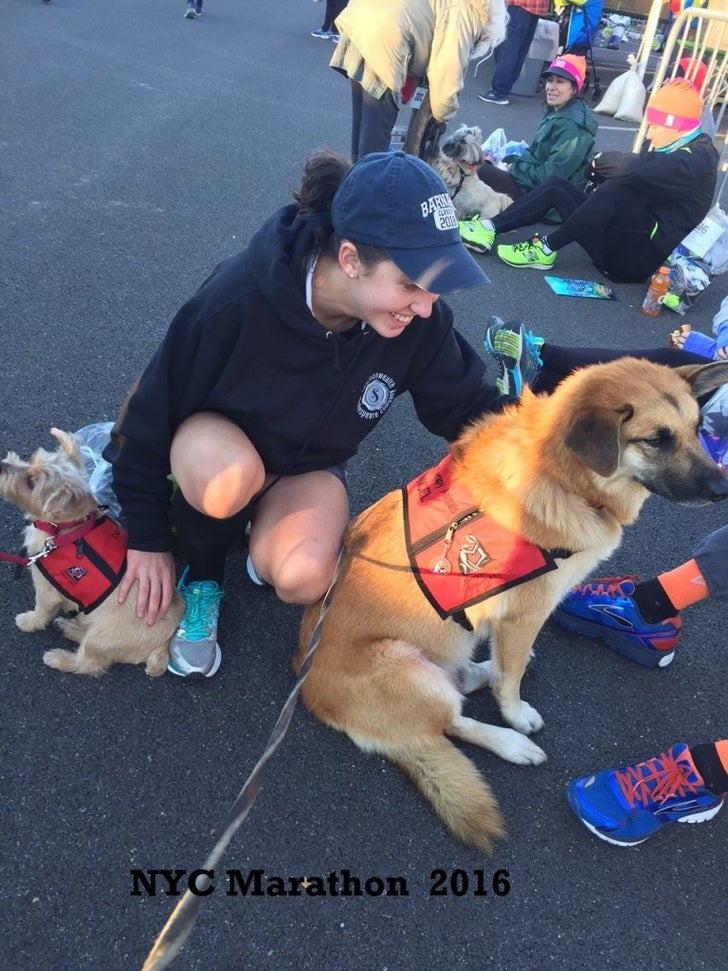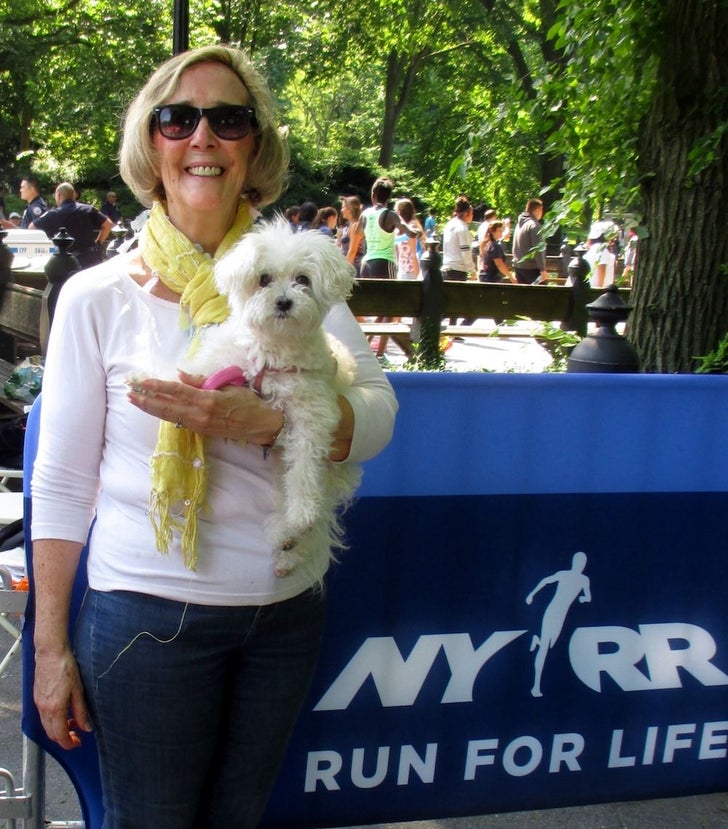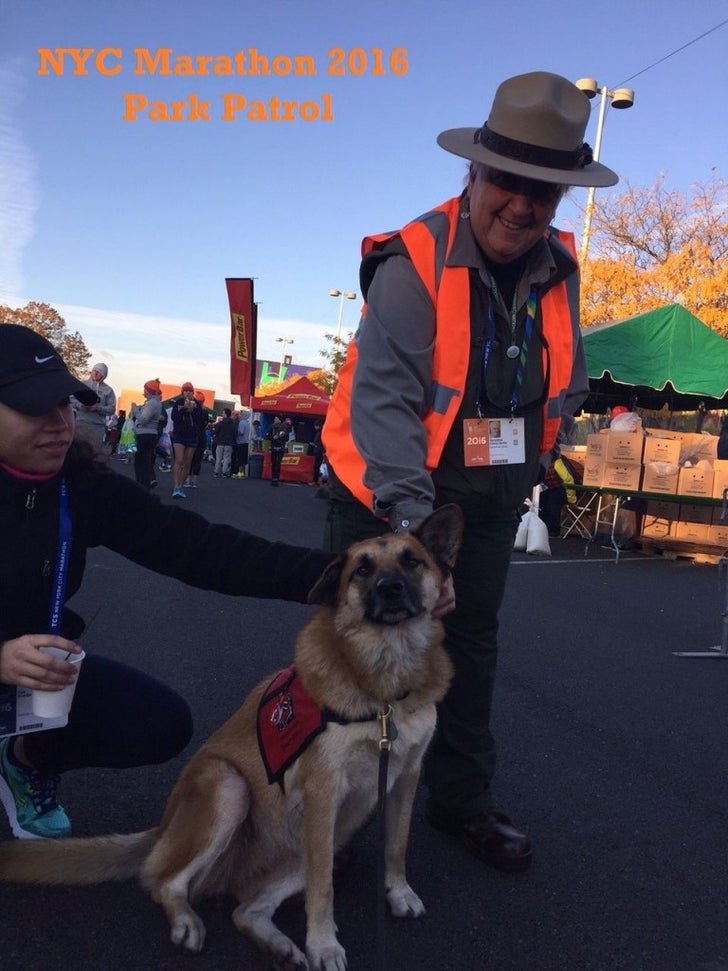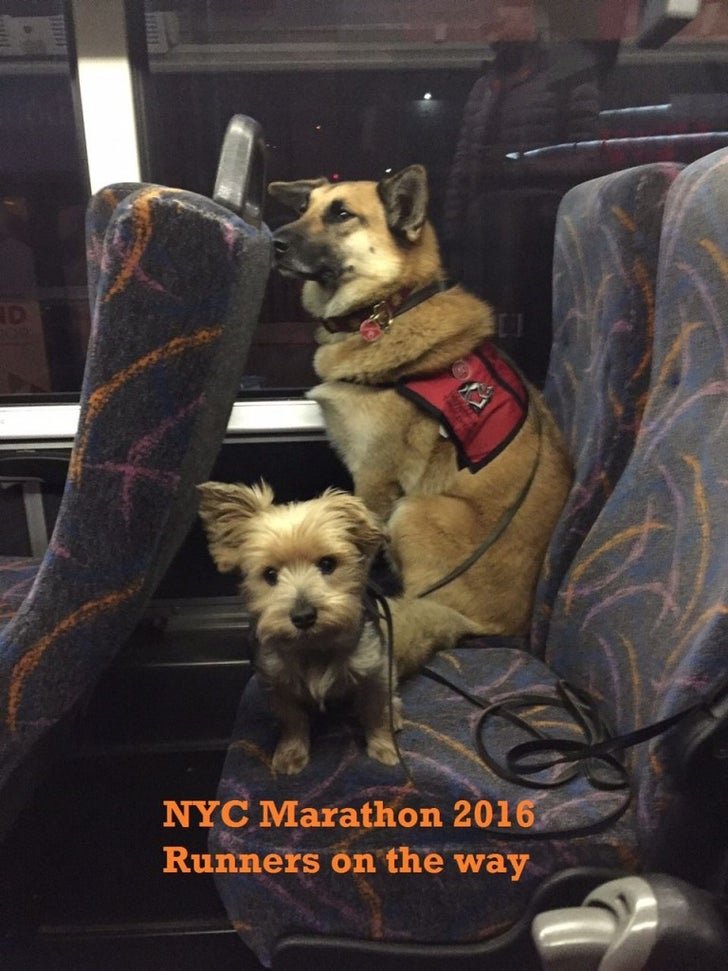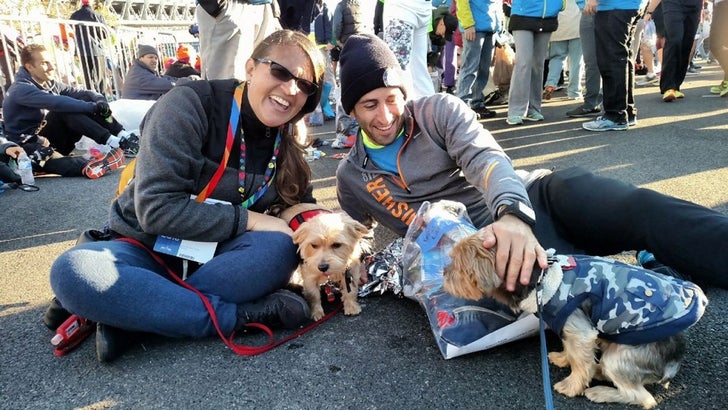 Petting Puppies At The NYC Marathon
After rising super early on Sunday, Murphy and April will leave their homes in Manhattan and eagerly hop on a bus to the start of the TCS New York City Marathon.
Their big goals for the day? To look adorable and happily accept belly rubs.
As certified therapy dogs with New York Therapy Animals, Murphy, a Maltipoo, and April, a Toy Poodle, are trained to socialize with large groups of people, soothing stressful situations and evoking smiles from everyone who meets them.
"Our therapy dogs are a catalyst to help the runners to relax," says Nancy George-Michalson, executive director of New York Therapy Animals.
The nonprofit, which requires its pooches and "pawrents" to complete a rigorous training program, will have 18 teams in the starting area on Staten Island.
It's the second year in a row Murphy and April will mingle with runners at the marathon.
Margaret Sheehan, Murphy's caretaker, said they enjoyed their experience so much last year, she volunteered their help again.
"The people we met from all over the world were so happy to meet Murphy and to get hugs from her, which is what she is famous for," Sheehan says.
Beth Neuman, "dog mom" to April, also loved watching the runners excitedly meet the charming group.
"The one phrase I heard over and over again about the dogs was, "This was so great–just what I needed,'" she recalls.
In addition to April and Murphy, a French Bulldog named Tugboat, a Samoyed named Joy and a yellow Labrador Retriever named Lass will be among the furry friends ready to lend a paw to nervous runners.
Bonnie Price, a 36-year-old from Woodside, Queens who is running her sixth NYC Marathon, says she will keep an eye out for the cute canines.
"I am usually nervous before a marathon," Price says. "I think having dogs there is awesome, and I hope I get to pet one."
Studies have shown that interacting with dogs can reduce blood pressure and release a social-bonding hormone in our brains called oxytocin, which makes us feel affectionate toward dogs and other people.
Pet therapy is frequently used in hospitals to lift the moods of patients, but can help in any setting in which people need a mental boost.
New York Road Runners began working with the cuddly crew at last year's marathon. (New York Therapy Animals also brought a group to the NYRR's Mini 10K in Central Park earlier this year.)
"Runner response at the TCS New York City Marathon in 2016 was phenomenal, with many shaking off those last-minute race-day jitters with the unconditional love from man's best friend," says Jim Heim, senior vice president of event development and production with NYRR.
All that attention is great for the dogs, too.
"Their tails are wagging, and you know they are having a good time," George-Michalson says.
Related:
How To Watch The 2017 TCS NYC Marathon
Follow Our Coverage Of The 2017 TCS NYC Marathon