Adidas Hopes to Tackle Female Runner Safety By Engaging Male Runners
In an effort to end violence against female runners, Adidas and its new partners are launching an education program for men.
Heading out the door? Read this article on the new Outside+ app available now on iOS devices for members! Download the app.
Runner safety is a conversation that most female runners will have with themselves, their running partners, and their family at some point. According to a 2019 survey by Stop Street Harassment and the University of California San Diego Center on Gender Equity and Health, 68 percent of women have been harassed while running. Women are often served tips on how to say safe on a run—don't wear your hair in a ponytail, carry a whistle, don't listen to music—but many are recognizing that the problem will persist if women are the only ones asked to change their behavior.
Now, community members and leaders collectively agree that true progress on the topic of run safety will come from reframing the conversation and inviting others in. As part of the new Ultraboost 22 launch, Adidas is leveraging the all-female designed release to spotlight a new commitment to female runners globally. Adidas has a network of run clubs that span the globe, and realized an opportunity to use that network for good: to educate the male runners in their clubs on how to help women run safely.
Education for Impact
Adidas aims to tackle the issue of male violence against women at its root. Partnering with the nonprofit White Ribbon and author and human rights campaigner Amanda Sussman, the company co-created an educational program in the hope it will drive meaningful impact on a global scale.
The main goal of the program is to engage male allies and will roll out through their global run club. It focuses the narrative on active change from men, not women, and by taking their initiative to running clubs, the program is launching where the running shoes hit the road. More than 250 coaches and captains from Adidas Runners' international community will be provided with an educational playbook and will become designated ambassadors of the mission to create a safer running environment for female athletes in cities worldwide.
The playbook will contain in-depth allyship tools and action steps to help the community better understand and recognize issues to further personal development and growth. It will encourage men and boys to reflect on their behavior, take accountability, and be strong allies in ensuring everyone is safe to run the way they want, where and when they want.
White Ribbon has pursued the end of gender-based violence for more than 30 years, by asking men and boys to take a pledge and don a white ribbon as reminder: "I pledge never to commit, condone, or remain silent about violence against women." Today, the organization has a multitude of programs focussed on promoting new social norms, preventing gender-based violence and harassment, and creating safer and more inclusive workplaces.
RELATED: The State of Running Safety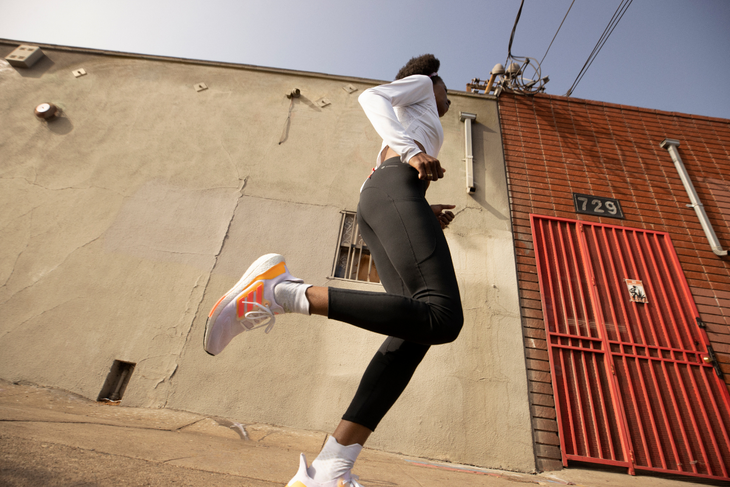 "Our mission is to end all forms of gender-based violence and discrimination, once and for all. We want all men to fulfill the White Ribbon pledge to never commit, condone, or remain silent about men's violence against women," says Humberto Carolo, executive director of White Ribbon.
In partnering with Amanda Sussman, the program has the goal to change a narrative with a brand that has a wide reach within the running community.
"Sadly, being verbally or physically harassed while running is something that disproportionately affects women and other vulnerable groups, forcing them to be vigilant, to change their running habits, and live in constant fear for their safety," says Sussman. "This is not an issue that will solve itself. It's important and inspiring to see global brands like Adidas use their power and influence to join the movement for gender equality and commit to doing their part to support lasting change."
RELATED: Mary Wacera Ngugi is Speaking Out About Domestic Violence
Commercial Appeal
High visibility is crucial for the success of an educational program like this. The more it becomes a social movement, the more the needle will move in changing attitudes around safety; thus, the announcement was planned in coordination with the new women-designed Ultraboost 22. The creators are hoping the new Ultraboost (and the conversation around what a female-designed shoe looks and feels like) will be the catalyst to drive this change amongst runners.
With our continued coverage of running safety by the team at Women's Running, we plan to follow this initiative and how the run clubs have adopted change.