How To Use Your 2017 Racing Season As Motivation For 2018
Use the experiences you gathered while training and racing in 2017 as motivation for your 2018 season.
Heading out the door? Read this article on the new Outside+ app available now on iOS devices for members! Download the app.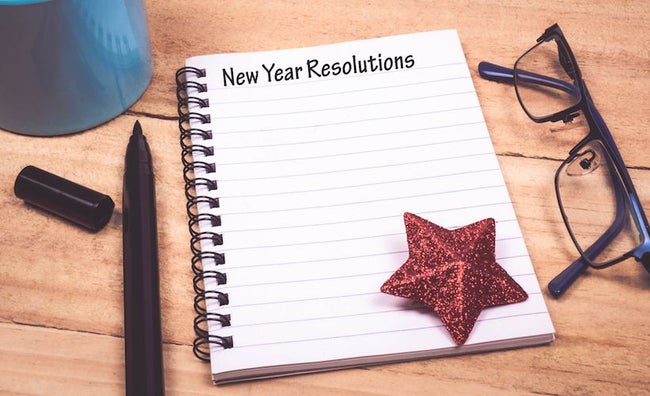 It doesn't matter if you scored a PR or epically DNF'd your goal race in 2017: whatever your final racing experience of the year was, you can use it to psyche yourself up for a new year of running!
As the new year quickly approaches and the demands on our time pile up and then (hopefully) slow down as the year comes to a close, dedicate some time and energy into your racing and training plans for next year.
Related: 4 Fitness Challenges For A Better New Year's Day
Pick Your Real "Best Race"
Think about each race you started, the training that went into it and the outcome. What are the hallmarks of your best race of the season? Was it the company you kept, the training plan you used or the time on the clock? Choosing your "best" race, and identifying why it was such a positive experience, will be your first clues for how to prepare for next year.
Assess Your Obligations
Start to plan your goal or "A" race for next year with commitments in mind. Whether those include family, work or other obligations, be sure you have the time needed for the goal you're setting. After you choose an appropriate goal, make a point of talking about it with your family and friends so they know what to expect and how they can best support you.
Take Stock Of Your Training Information
How much do you know about what it'll take to reach this particular goal? Is it something you've achieved before? If so, how will you train differently this time to ensure similar success? Maybe you're thinking of a new distance or an entirely new discipline–good for you!–but how will you know how to train?
Put time into your research. Gather information, perspectives and knowledge from experts that have been there and achieved the success toward which you're striving. Is this the year you invest in a coach? Think about how that may change your goal or your time commitment and then be sure to hire someone who not only is a certified professional but will know how to train your specific personality.
Stop Reflecting–And Go!
At some point you need to jump in with both feet and go for it! The scarier the goal, the more exciting the process will be. Remember everything you did to get to this point and completely forget about whatever bad experiences or setbacks you had last year. A new year really does bring a new you. The only question is: Who do you want to be?
Related:
The One New Year's Resolution I'll Never Make Again
5 Resolutions That You Will Be Able To Keep All Year Long