Meet Our Cover Runner
New Yorker and veteran runner Erica Schenk is on our 2015 August cover!
Heading out the door? Read this article on the new Outside+ app available now on iOS devices for members! Download the app.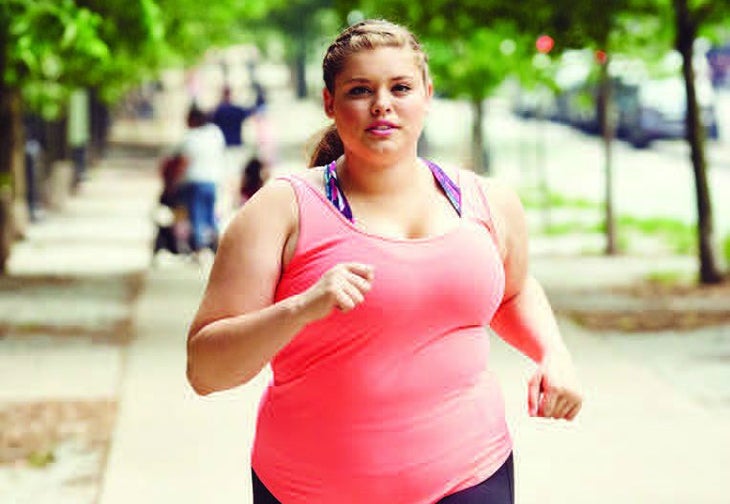 Who's that girl?  For the August issue of Women's Running, we shot Erica Schenk in one of her favorite places to run: Brooklyn's Prospect Park. The New Yorker, who has been a runner for 10 years, shared her thoughts on our cover shoot and the accompanying feature, where she shows off new running gear for women with curvy frames.
Women's Running: Why do you run?
Erica Schenk: It allows me to clear my head and think.
WR: How did you start?
ES: I started as a kid running during volleyball.
WR: Where is your favorite place to run?
ES: Central Park. I love people-watching!
WR: What gear is always in your gym bag?
ES: Nikes, metal water bottle, peppermint oil (to put in my water) and a cute pair of heels!
WR: Do you prefer to run with others or alone?
ES: Depends on the day and the type of run. If it's a therapy run, I like to focus on myself. If it's a fun, sunny run, I love to take friends and have conversations on the way.
WR: What was your favorite part of the shoot?
ES: Getting out into the park, running around and getting my sweat on!
WR: What's the best part of being on the cover?
ES: Women of all sizes deserve to be praised for good health and have a presence in the media.
WR: What's currently on your running playlist?
ES: "SexyBack" by Justin Timberlake, "Eyes on Fire" by Blue Foundation, "Boom Clap" by Charli XCX
WR: Too often people equate "runner's body" with "super skinny." How do you think that affects runners?
ES: Some women believe that since they have curves they can't run or shouldn't run. Running is for every body anytime.
WR: What were your favorite pieces from the shoot?
ES: The Reebok ZPump Fusion running shoes ($110) and One Series Bra ($58). The shoes felt great while running and the sports bra kept the ladies in place!