Meet Harriet From England!
For Global Running Day, we are celebrating runners from all over the globe! Follow the stories on our Instagram page.
Heading out the door? Read this article on the new Outside+ app available now on iOS devices for members! Download the app.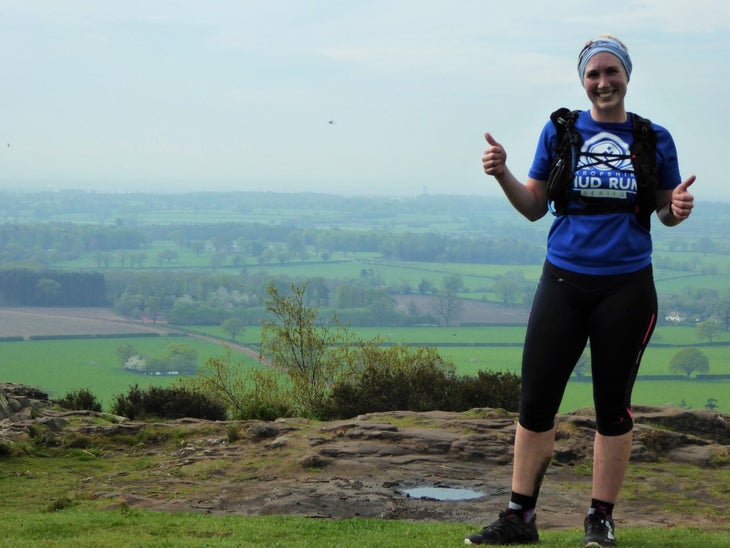 Harriet Ballantyne is from Shropshire, England, and we asked her a few questions about running:
Why do you run?
Of all the sports I do, I find it the most calming and the most liberating—the sense of freedom and accomplishment when you hit the top of a hill never ceases for me, no matter how many times I've climbed that hill in the past.
Describe your favorite place to run.
I grew up running with my primary school cross country team and my all time favorite place to run is still on Grinshill in Shropshire. Bluebells, crocuses and a beechwood for one of the best surfaces to run on.
What's your go-to pre- or post-run meal?
Pre-run has to be the breakfast of champions: Porridge with homegrown raspberries and chopped banana. For post-run, straight away I drink a strawberry milkshake and eat a banana, then it's scrambled eggs with avocado on granary toast. Serve alongside a cold, crisp beer—the ultimate malted recovery beverage!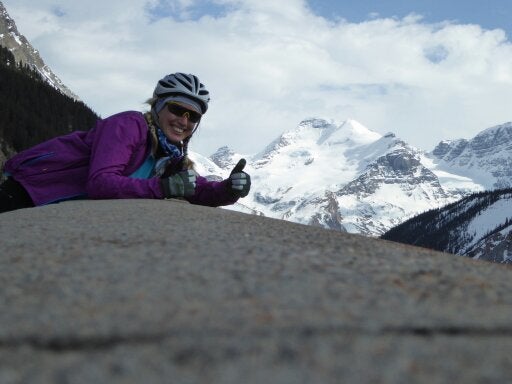 What makes you a badass? 
Bring on the challenges! I cycled across Canada last summer, and this year I'm running a long-distance trail run of 130 miles around my home county, as well as competing in a team Crossfit competition. Bring it on!
How will you celebrate Global Running Day?
By doing what I love—getting out on the trails and getting more than a bit muddy—followed by beer, as always!
Read all of our Global Running Day stories from runners all over the world here.