This Man Has Left Over 100 Water Bottles Out For A Runner
After noticing a tired runner pass by his house every day, Bruce Riffey became a makeshift water stop for a stranger—now a friend.
Heading out the door? Read this article on the new Outside+ app available now on iOS devices for members! Download the app.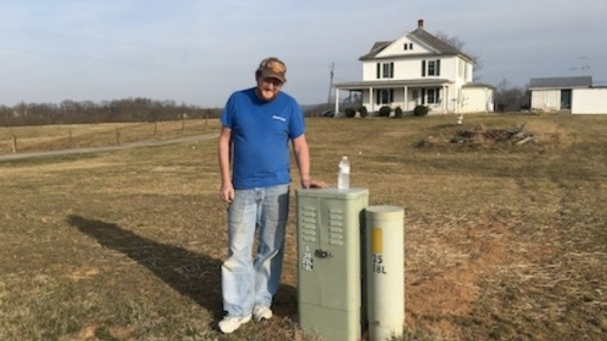 Riffey at his water stop. via FOX News
They started as strangers, with Bruce Riffey noticing Rosie Gagnon run by his home almost daily. They didn't speak until one day, backing out of his driveway, Riffey had the chance to offer Gagnon a water bottle.
As Jason Wright reported on FOX News, she graciously accepted—and Riffey offered to provide her a water stop every day, as the water she carried never seemed to be enough for her whole 8-mile loop.
Riffey left a water bottle out six days a week for Gagnon—she doesn't run on Sundays—and eventually, when he noticed her husband, Jason, running with her, began leaving out two bottles.
The story goes on that in return, the Gagnons left chocolates, holiday cards and more in the spot where they pick up their water. The two have been water bottle buddies for six months now.
"It's nothing, really. Sooner or later we all learn life isn't about stuff," Riffey told FOX News. The best things we have are things we can't pay for. And I'm just doing what my parents taught me. Giving a stranger a drink."
Gagnon disagreed, sharing that Riffey's house is right after a major hill and knowing his house is just at the end of it is a huge mental help. "It's much more than that. Because of him, I push myself a little harder. I can go a little faster and a little farther because of that simple act of kindness."