A Letter To The Running Life You Had Before Having Kids
Life before having kids was a lot more...leisurely. One runner penned a simple letter to her running life before children came along.
Heading out the door? Read this article on the new Outside+ app available now on iOS devices for members! Download the app.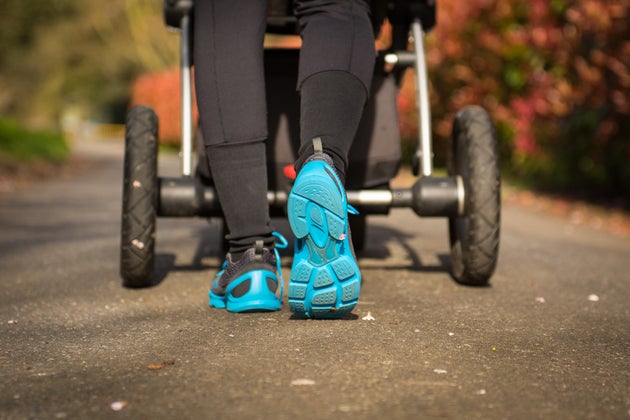 Dear Running Without Kids,
Hey you. I know it's been a few years since we've seen each other, but I've been thinking about you lately. Baby number two is on the way and the stress of even contemplating a double jogging stroller has got me reminiscing about our history.
We had some good times together, didn't we? I remember when I would decide I felt like going for a run and all I had to do was throw on some clothes and go meet you. Now that kind of spontaneity is out of the question; my mileage depends on my toddler's patience level and I have to plan my workouts around naptimes and mealtimes, not to mention the 50 million times I have to check the hourly forecast to figure out how many layers and blankets I need to bring for my little guy.
And sleep. Oh sweet, sweet sleep. I was always so good about getting plenty of rest before we would meet up for our long runs on the weekend. It made it so much easier to really concentrate on our time together. But now that sleep is, shall we way, less available to me, I need at least one cup of coffee to have the energy to make it around the block, and it's downright embarrassing how slow I go if I'm not properly caffeinated.
Speaking of embarrassing, let's take a minute to talk bladder control, shall we? Sure, back in the day with you, I had a few uncomfortable moments when I should have used the bathroom before I left, but at least I could hold it. But now? My baby-maker doesn't care if I'm ten miles or one-tenth of a mile into a run; if I gotta go, I gotta go.
As if all this wasn't enough, I can't even get in a decent shower anymore. Gone are the days when I would hit the showers after a leisurely cool down and take my sweet time washing, conditioning and shaving. Now I'm lucky if I can rinse off within an hour of finishing my workout, but let's be real, the sweat on my clothes usually dries long before I make it to the bathroom (and I sweat like never before now, btw- thanks, hormones!).
But if I'm being honest with you, my new running life is not so bad. I may run slower sometimes, but the constant mid-run squats to pick up rogue sippy cups and snack packs have toned my legs in a whole new way. Plus all the cross-training we did together can never measure up to the awesome biceps I've earned pushing a toddler, in a stroller, uphill. Not to mention the endurance I've gained from singing "The Wheels on the Bus" at the top of my lungs while running. And all the uplifting signs held up by race spectators can't hold a candle to the motivating toddler cries of "go Mama go!" So while I miss you from time to time, and I'll always look back on our time together with love, I'm very happy in my new relationship. I may be stressing about the double stroller, but as long as there's the promise of a mid-run Goldfish snack break, I think I'll keep running with kids.
Love,
A Proud Mother Runner