Lauren Fleshman Retires From Professional Running
This morning, Lauren Fleshman announced her retirement from professional running.
Heading out the door? Read this article on the new Outside+ app available now on iOS devices for members! Download the app.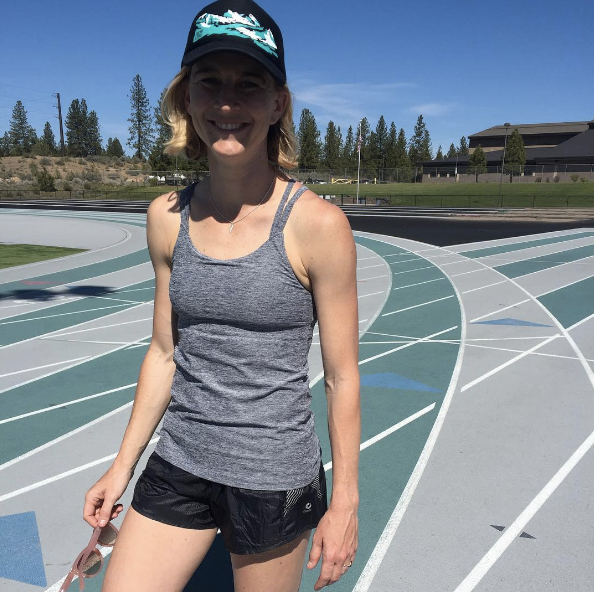 This morning, Lauren Fleshman announced via her blog, Ask Lauren Fleshman, that she is retiring from professional running. She makes the decision at 34 years old, after being riddled with injury throughout the past few years of racing.
She writes: "I am retiring from professional racing, but I feel a strong sense of purpose. There's a lot to work to do in the sport right now. Building community among women runners, making sure there is fairness and economic viability for athletes, fighting to protect clean athletes, and more. But for the moment, I just want to soak this in, this rare chance to celebrate in the space between the end of something and the beginning of something else."
The New York Times wrote a profile of Fleshman's career—available digitally now and to appear in print in Sunday's print edition—stating Fleshman "carries the wrenching distinction of most likely being the best American distance runner never to make an Olympic team." They look at her start in high school, take readers through her journey at Stanford and with Nike, eventually leading her to Oiselle, where she has been a constant advocate for a clean sport and engagement between elites and the everyday runner.
Fleshman will continue with these missions, along with running her company, Picky Bars (with husband and professional triathlete Jesse Thomas), and raising her son, Jude.
"I want to race until I'm 80 if my body lets me. I'm not afraid of getting slower; I can always get better," Fleshman writes. "Better at being in the moment. Better at getting the most out of myself on the day. Better at pushing the middle miles; at predicting my fitness; at respecting myself; at jumping in unprepared and rolling with it; at having fun; at learning from mistakes; at letting go of stuff that doesn't matter."