Inspiration Awards: Claire Diaz-Ortiz
This social media leader, mom and activist is a total #runspiration.
Heading out the door? Read this article on the new Outside+ app available now on iOS devices for members! Download the app.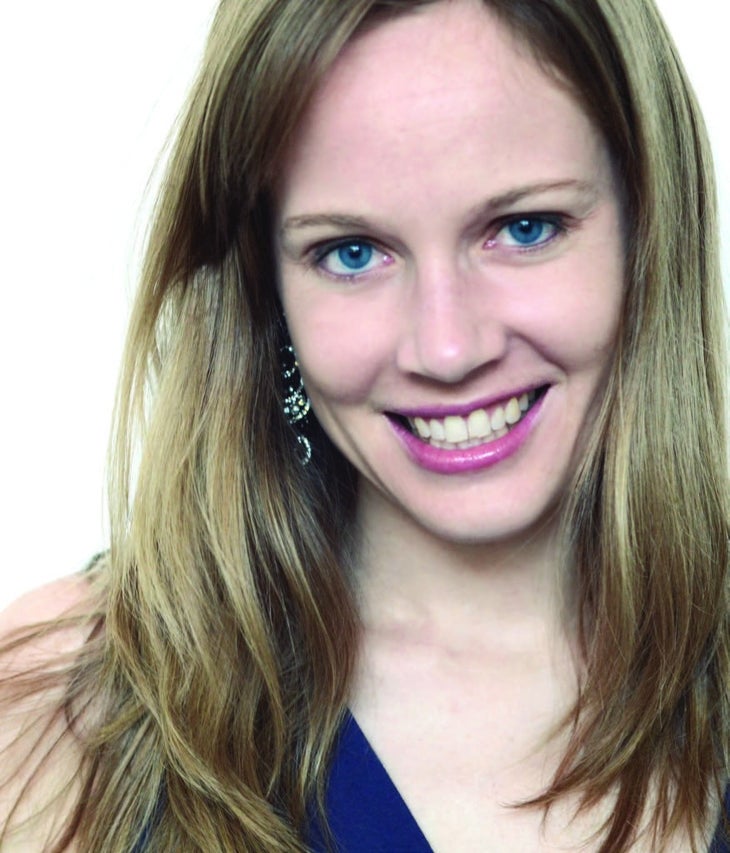 How does Twitter's Social Innovator Claire Diaz-Ortiz sum up her love affair with running? In 140 characters or less, of course! The 32-year-old says, "Running is an incredible way to center my mind. I use it to set personal goals and obtain clarity on what I really want."
Named one of the 100 Most Creative People in Business by Fast Company, Diaz-Ortiz thrives on maintaining a jam-packed schedule. As a writer, mastermind behind a busy blog, Twitter leader and nonprofit co-founder, she still manages to fit in at least 30 minutes of running each day. Diaz-Ortiz says, "Running is the fuel for everything I do. I don't think I'd be good at my job without it."
In 2006, after having traveled around the world for eight months with friend Lara Vogel, Diaz-Ortiz landed in Africa hoping to climb Mount Kenya. With arrangements to stay in a guest house at the base of the mountain, the women discovered the accommodations were actually inside an orphanage.
Immediately and unexpectedly, the two friends felt a deep urge to help build a better life for the orphans. After developing a special bond with one teenage boy in particular, Diaz-Ortiz (only 24 years old herself at the time) made plans to become his foster mom—but knew she wanted to extend her reach as far as possible.
So she and Vogel created Hope Runs, a nonprofit organization that uses running, education and social entrepreneurship to empower AIDS orphans in Kenya. After a year in Africa, the women returned to the U.S., where they formalized their efforts, ultimately continuing the growth of the charity. Between thriving running programs, university scholarships and technical training programs, Hope Runs continues to empower children to achieve success through a healthy foundation rooted in running.
Since creating the charity, Diaz-Ortiz advanced her life's journey on both a professional and personal front by keeping her desire to do good in the world at the forefront of her life. She's enjoyed growth in her career at Twitter and has written a number of books, including a co-authored memoir with her son, Hope Runs: An American Tourist, A Kenyan Boy, a Journey of Redemption. Outside of work, she recently welcomed a baby girl to her family, while live-Tweeting the entire birth of course.
No matter what comes her way or how busy her schedule is, the self-proclaimed "extreme introvert" cherishes her time spent running saying, "I love the solo aspect of running. It's one time I can be alone with my thoughts to find my own sense of peace."
JOIN THE MOVEMENT
Volunteer, donate and learn more about Hope Runs at hoperuns.org. Or follow Diaz-Ortiz on Twitter @Claire—we're guessing she nabbed that one early.
CLAIRE'S INSPIRATION
"My foster son is a huge source of inspiration for me, because he's risen from humble beginnings to graduate from university and onto work for a nonprofit organization. He's an example of someone who's using his life for good," she says.