Travel Tips from 5 Women Who Run the World
What's the first thing you do when you travel somewhere new? If you're like these runners, you strap on your running shoes and discover hidden treasures.
Heading out the door? Read this article on the new Outside+ app available now on iOS devices for members! Download the app.
Visiting a new place is not only exciting because it often means vacation—and who doesn't love that?—but it gives you an opportunity to explore new running routes. These world-traveling runners share their favorite places to hit the road or trail.
Emily Infeld, 2016 Olympian for 10,000 meters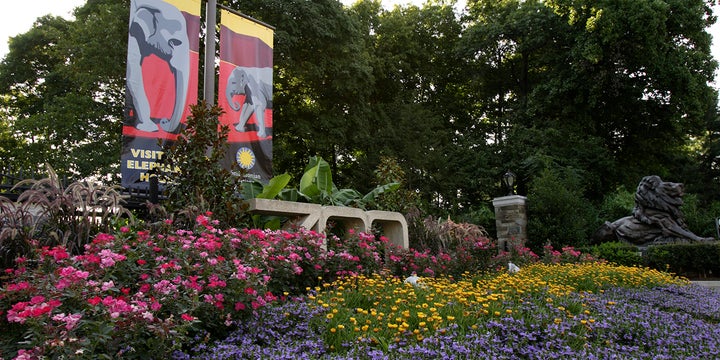 Home: Portland, Oregon
Favorite Place to Run That's Not Home: Rock Creek Park Trail System, Washington, D.C.
Infeld competed for Georgetown University, and she tries to visit her favorite trails in the Washington, D.C. area as much as she can. Infeld and her teammates would leave the Georgetown neighborhood and hit the trail system that heads toward Great Falls, Virginia.
"I haven't found a place in the U.S. with a trail system like the one that's in and around Georgetown," she says. "It's so beautiful. You think, 'How is this right outside of D.C.?' It's a magical place."
Stumble-Upon Surprise: Smithsonian National Zoological Park
Yes, the zoo. Like all monuments and museums in the country's capital, entry to the zoo is free.
"You can just run through it," Infeld says. "Our coach wouldn't like this, but when we were tired we'd take breaks and look at the animals."
Go-To Route: Hop on the bike path from Burleith and follow it toward Embassy Row, where you'll hit pavement before it reconnects with the path all the way to the zoo. Insider note: You'll run along bike path and trail.
Refuel: Infeld recommends two sandwich shops near the Georgetown campus—Booeymonger Restaurant and DC Wisey's—for a post-run lunch. Or, if you end your run on the D.C. waterfront, try Farmers Fishers Bakers. For a sweet treat, Infeld says you can't go wrong with Georgetown Cupcake.
Where to Snooze: If you don't have the luxury of dorm living, use Airbnb to find affordable lodging in Arlington, Virginia.
"It's cheaper than Georgetown and has better access to the Metro [transportation]," Infeld says.
Cat Beck, assistant professor of geosciences at Hamilton College, 11-time D3 All-America track and cross country at Tufts University
Home: Clinton, New York
Favorite Place to Run That's Not Home: Afar region, Ethiopia
Thanks to her work in geological research, Beck found herself in an extremely remote part of Ethiopia—and not the part of Ethiopia where running is common. Beck spent two weeks on a coring rig, digging up samples of the earth to study the evolution of human ancestors. Fun fact: It's the same area where the famous the 3.2-million-year-old hominin fossil Lucy was found.
Beck worked the night shift—midnight to noon—and it just so happened that at sunrise, the maintenance crew stopped all work on the rig, giving Beck 45 minutes to run.
"It's 95 to 100 degrees during the day, but you can't run in the dark because you could step on a snake," Beck says.
Beck ran toward the rising sun on a soft dirt path.
"The sun rises over the hills, and it's this gigantic, bright fiery ball as you're running all alone, like you're the only person in the world," she says.
Favorite Place to Run That's Not Home, but Easier To Get To: Vescovado, Italy
This Tuscan village is perched between open fields and a mountainous area, as well as running distance to vineyards. Beck spent six weeks in Vescovado working on an archaeological expedition while in college—before smart phones and GPS.
"There is no flat part, but you're surrounded by sunflower and lavender fields. It's stereotypical Tuscany," Beck says.
Stumble-Upon Surprise: Working, refreshing aqueducts
"The Romans really knew what they were doing with aqueducts and transporting water," Beck says. "Every single little village has a fountain in the center of town with amazing, ice cold, fresh water."
Beck planned many of her routes to go through these hamlets and drink from their fountains.
Go-To Route: Head south from Vescovado on Strada-Provinciale 34 (Be careful: It's a main road). Turn right on to SC di Pratale toward the village of Murlo. Instead of going into town, stay right and head for the hills, which will take you to miles and miles of switchbacks roads through old vineyards.
Refuel: For the best pasta, hands down, Beck can't rave enough about Il Libridinoso (Via delle Carceri, 13, 53016 Murlo SI, Italy) in Murlo.
"There's only one restaurant in Murlo and this is it. The pasta is out-of-control good," Beck says.
Where to Snooze: For a local hotel with a pool, Beck recommends L'Albergo di Murlo, which is in Vescovado, despite its name.
Emma Coburn, Olympic bronze medalist and world champion 3,000-meter steeplechaser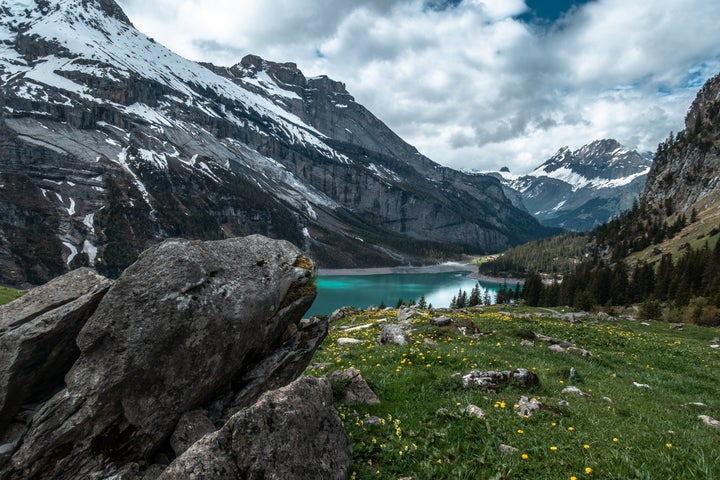 Home: Boulder, Colorado
Favorite Place to Run That's Not Home: St. Moritz, Switzerland
When Coburn races in Europe, she sets up home base in the Swiss Alps, a central location at a higher altitude.
"The mountains remind me of home, and the trails are amazing," she says.
Stumble-Upon Surprise: St. Moritz Lake
When you run the trails in St. Moritz—like many Swiss Alps trails—sections of the trail pop out at the lake.
Go-To Route: Get on the trails and you can't go wrong, especially those that run alongside alpine lakes.
Refuel: Food is expensive in Switzerland, so Coburn often cooks her own meals. But she recommends any of the town's coffee shops. If you choose to cook, Coburn says, head to The Coop grocery store.
Where to Snooze: St. Moritz is a resort town with plenty of lodging. Coburn opts to rent a place from Airbnb or VRBO.
Iman Wilkerson, founder and CEO of Step By Step Run and PacePartner app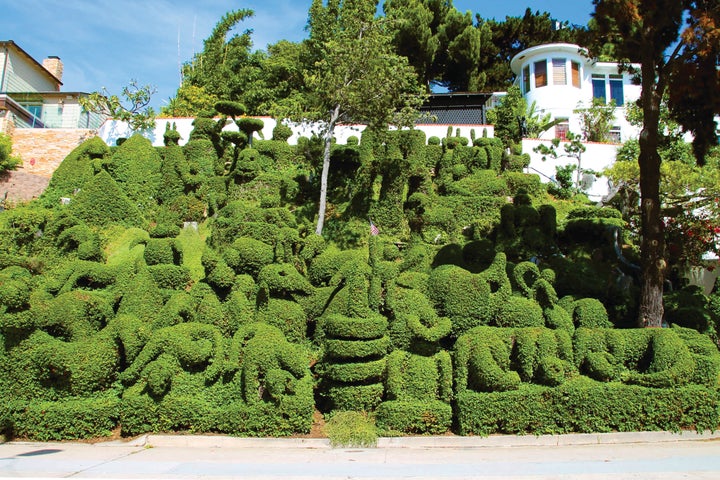 Home: North Park, California
Favorite Place to Run That's Not Home: Maple Canyon Trail in Mission Hills, California—just north of home
Wilkerson is a guru when it comes to helping runners hit the road when they're not home. And that's why we're letting her cheat a little by sharing a route very close to home. Wilkerson's company is basically Uber for runners, she says, in that if you're traveling in San Diego you can run with a vetted guide to the local, non-touristy favorite spots.
Mission Hills is north of San Diego, and there is a unique, hidden trail that goes through the neighborhood and bridges.
"I'm a curious person," Wilkerson says. "I like to explore, but I realized that I'd been running the same route and hadn't explored any other areas."
Wilkerson made her way toward Mission Hills and created a five-mile route that's part of her Step By Step Run repertoire.
Stumble-Upon Surprise: Harper's Topiary Garden
When Wilkerson planned a run in Mission Hills, she wanted to find a much talked about topiary garden. And on her way, she discovered a series of five bridges—wood and suspension.
"It's certainly unexpected to hit a topiary garden wall, especially in San Diego," Wilkerson says.
From the garden you can look out onto downtown San Diego and the airport.
Go-To Route: This route takes runners through an older neighborhood of San Diego, over five bridges, through Harper's Topiary Garden, and ends very close to Wilkerson's highly recommended coffee shop.
Start at Maple Street, which brings you to Maple Canyon Trail.
The trail will take you out to Quince Street. Run across Quince Street Bridge and turn left on to 4th Avenue.
Turn left on to Spruce Street, where you'll run across the Spruce Street Suspension Bridge.
Take a right on to Brant Street.
Then take a right on to Upas Street, a left on to Albatross Street, and a right on to Walnut Avenue.
Take a left on to 1st Avenue until Robinson Avenue. Take a left on to Robinson Avenue and a left on to Curlew Street.
Take a right onto Reynard Way. Keep your eyes peeled for a quick, tricky left turn on to Ostego Drive that brings you to Goldfinch Footpath. The footpath becomes Hawk Street.
Take an immediate right on to Walnut Avenue.
Take a right on to Jackdaw Street and left on to Brooks Avenue.
Take a left on to Kite Street and a right on to Upas Street.
Make a right on to Union Street where you'll find the garden.
To get back, backtrack until you get to Reynard Way. Make a right and head toward Maple Street.
Refuel: Wilkerson loves James Coffee Co. on India Street, which looks like an airport hanger and sits under the San Diego airport flight path.
"Get the pour-over coffee if you have time to wait," she says.
For food and drinks, you can't go wrong on and around Goldfinch Street. Wilkerson recommends The Patio on Goldfinch, Brooklyn Girl, Harley Grey Kitchen and Bar, and the Lamplighter—a dive bar with karaoke every night.
If you leave the neighborhood, head down India Street toward Kettner Boulevard for Little Italy's farmers market on Saturdays.
Where to Snooze: When Wilkerson travels, she likes to avoid tourist hotspots. She recommends finding lodging through Airbnb in North Park.
"It's a great location, close to Balboa Park and the zoo," she says. The neighborhood also has nearly two dozen breweries and tap rooms.
If you're more of a hotel person, the Lafayette Hotel Swim Club and Bungalow is good for young people. You can purchase day passes to its pool even if you're not a guest.
Sam Roecker, nurse and Olympic Marathon Trials qualifier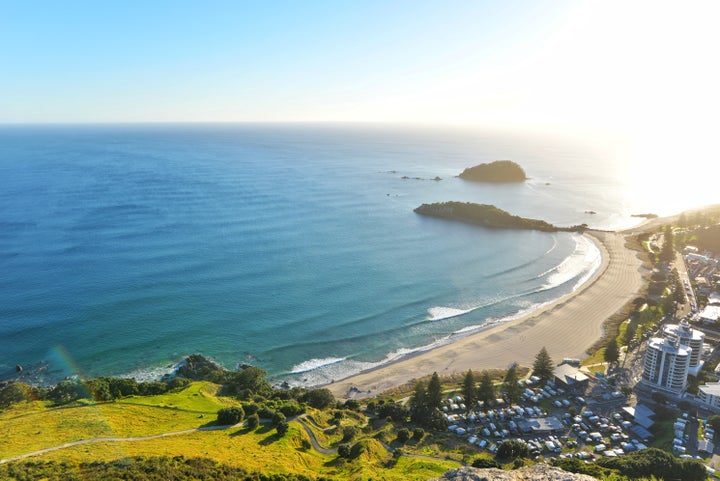 Home: Philadelphia
Favorite Place to Run That's Not Home: Tauranga, New Zealand
Roecker spent many Christmases—summertime in the southern hemisphere—on the other side of the world, logging miles in a small coastal city on the North Island.
"New Zealand is one of those areas where I find myself stopping [midrun] to look at the coastline," says Roecker, who has traveled all around the world.
Stumble-Upon Surprise: Kharangkahake Gorge
While not a total surprise for Roecker, who had several runs planned here, it can be a nice pit stop while en route from the Auckland airport to Tauranga, about a 2.5-hour drive. Roecker and her friends have stopped for mid-trip miles along the gorge's trails and then dipped into the streams for a natural ice bath before continuing on their drive.
Go-To Route: A 5.5-mile loop of pavement, trail, and boardwalk. There's an entry point at Tauranga and Wharepai Domains, which also has a track, if you're itching for some speed work.
"It's such a staple loop," Roecker says. "We did it every day, and it's nice because you get a little bit of everything."
Refuel: For a post-run coffee and brekky—as the locals call it—Roecker loves eightyeight Café. It's just a short walk from Mauao (Mount Maunganui), which is a gorgeous mountain hike.
And be on the lookout for Real Fruit Ice Cream stands: Choose your favorite fresh fruit and blend it with either ice cream or yogurt.
"It's best after a run, but I ate it every day," Roecker says.
Where to Snooze: Because New Zealand locals are so friendly, Roecker says you can't go wrong with finding lodging through Airbnb. She also recommends the hostel scene for younger travelers.