10 Thoughts All Runners Have During An Ice Bath
Heading out the door? Read this article on the new Outside+ app available now on iOS devices for members! Download the app.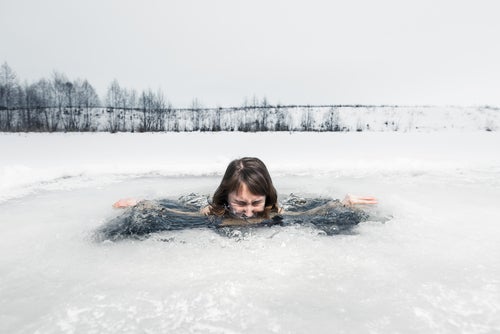 Ice baths are probably one of the more uncomfortable forms of recovery—so chilly! Many runners swear by them, while others swear because of them. Still, it's hard to deny the almost-immediate benefits that you feel from stepping out of a workout and into a tub full of ice-cold water. Here are some of the greatest thoughts we have while soaking in the arctic:
1. How bad can this actually be? It can't be as bad as the Ice Bucket Challenge. Little kids do that.
2. This is going to feel so refreshing after my hot and sweaty workout!
3. Crap, this is colder than I thought. Brrrrr!
4. It's only been a minute?! What the hell?!
5. Why did I bother shaving my legs last night? They grew back an inch just now.
6. This is torture. Never again. I'll stick to other injury-prevention methods.
7. I think I'll stop at five minutes instead of 10.
8. Even my goosebumps have goosebumps!
9. I'm numb everywhere. I can't move. I feel like I don't have any legs.
10. My skin is bright red. I look like a cherry tomato. Am I getting frostbite?!