Study Shows Humans Spend Next To Zero Time Exercising
A new study by Reebok has revealed a shocking truth about how much (or little) we actually exercise.
Heading out the door? Read this article on the new Outside+ app available now on iOS devices for members! Download the app.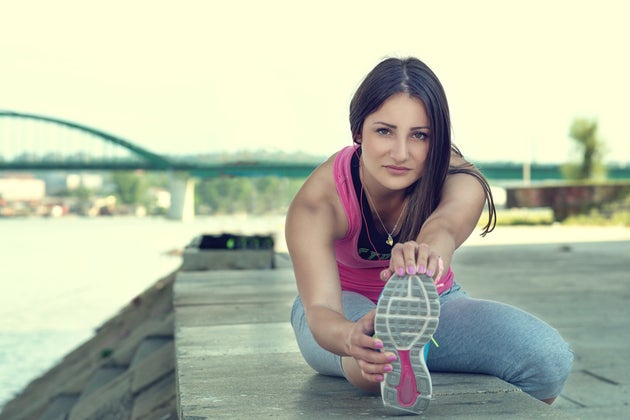 A study by Reebok revealed that the average human will actually spend less than one percent of their entire life exercising.
This startling discovery is part of a global study by Reebok, investigating how humans spend their time on earth to support the launch of '25,915 Days'—a new campaign that correlates to the average number of days in a lifetime. It aims to inspire people worldwide to honor their days and push themselves to do more with the bodies they've been given.
Watch the "25,915 Days" film here; a dynamic and unique depiction of a woman's life told in reverse from old age to childhood, with her love of running at the heart of her life.
The study, conducted in partnership with global consultancy Censuswide evaluated nine countries around the world and disclosed that the average human would spend just 0.69% of their life exercising – or otherwise defined as 180 of their 25,915 days. The statistics provide more than a morose perspective on our world's prioritization of fitness – they serve as a rallying call to embrace the time we have on this planet.
The study incorporated more than 9,000 respondents from the United States, United Kingdom, Canada, Germany, France, Mexico, Russia, Korea and Spain, with some interesting trends and results at a local level:
The average human will spend 29.75 percent of our lives sitting down, either at work or at home—or the equivalent of around 7,709 days. Russians topped the list at 32.9 percent.
The average human will spend 6.8 percent of our lives socializing with someone they love, or the equivalent of around 1,769 days. Germans led the group at 10.48 percent, or nearly 2,724 days.
The average human will challenge themselves to do something physically tough on average 7.27 times per month. Americans led this group, averaging 9.84 times per month.
The average human will break a New Year's resolution after 2.72 months. Mexicans average the longest at 3.6 months.
Read More:
People Do Way Too Much Of This Bad Habit At Work Every Day
How Many Calories Does Standing Burn?