Girl Talk: 5 Vacation Race Tips!
Looking to incorporate healthy fun into a family vacation? Check out our Web Editor's advice for planning a successful race-cation!
Heading out the door? Read this article on the new Outside+ app available now on iOS devices for members! Download the app.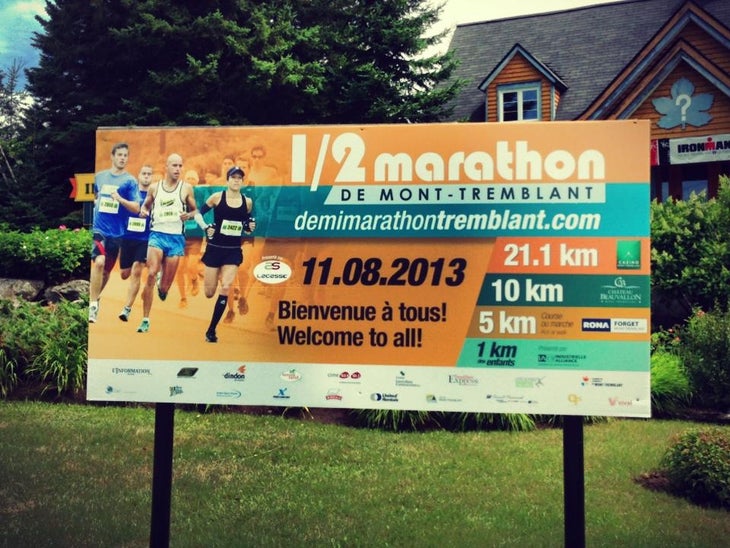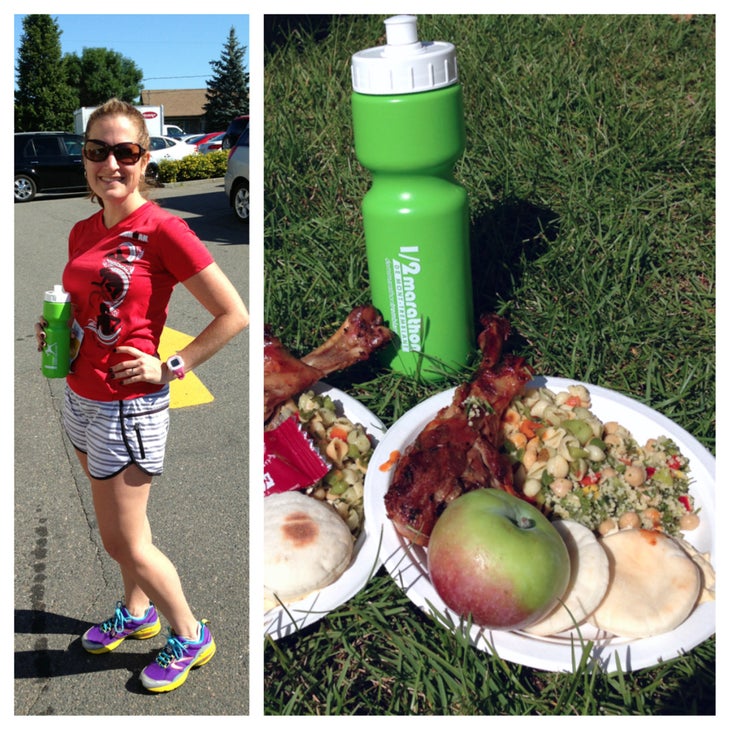 Last week my husband, stepson and I boarded a plane for a vacation to Mont Tremblant, Canada (just outside of Montreal). While we planned a healthy mix of relaxation and adventure, we also made sure to include one of our favorite family events – a race! Having an endurance junkie husband and a stepson on his high school track team means I never have to twist any arms to incorporate a destination race on our vacation itinerary.
With trial and error under my belt, I thought I'd share my tips for vacation racing:
–Location is Key. It's important to think about your destination and the type of terrain where the race is planned. We knew the Demi Marathon Mont Tremblant course was fairly flat when we registered. Our Florida legs were grateful for the even course and wouldn't have faired well on steep inclines. Research the course and elevation before committing to race so that you ensure a positive experience.
–Come Prepared. When you're away from home, you don't have the luxury of running back to your house for a forgotten pair of socks. Make sure you pack all of the necessary gear for your race (check out my Destination Race Packing List!).
–Read the Race Information Guide. It's easy to take for granted where water stops could be located on a course that's in your backyard. When it comes to uncharted territory, more knowledge equals better preparation. By reading the guide for the Demi Marathon Mont Tremblant, we knew the event schedule, transportation plan for the point-to-point course, gear check policies and more. Knowing what to expect settles any last-minute race-day nerves!
–Scope Out a Post-Race Meeting Spot. While I'd love to say that I can hang with my guys when it comes to race pace, the reality is they are faster finishers. Since we weren't familiar with the finish line area, we set a meeting place before the race in case the finish line was crowded. Though I'm usually comfortable in any situation, it was one less thing to worry about when I knew exactly where to meet my boys.
–Soak Up the Experience. The Demi Marathon Mont Tremblant featured a beautiful course and fun post-race atmosphere. I decided to run without any music so that I could take in the race environment and closely capture the memories. Though I sometimes skip out on post-race parties at local races, we stuck around to take advantage of the whole experience. And boy am I glad we did! The post race meal was the best I've ever seen (can you say huge turkey leg and fresh veggie couscous?). There was also a live band, followed by a fun awards ceremony. Hanging out for the whole event made me fall in love with races all over again. There's nothing better than post-race accomplishment while surrounded by my guys and thousands of other runners basking in the endorphin high!
As we left the race and headed back to our hotel before our next adventure, I relished the memories we created together. Sharing conversation from the course (Did you feel that tiny incline that felt like a mountain? and Wasn't the finish line awesome?) was a fun way to relive the time. I love my little family and love even more that we can enjoy vacation running together.
I shared my tips to make vacation racing successful – what ideas do you have to ensure a good time? Share them here or tweet me @KaraDeschenes!
Want to know more about the Demi Marathon Mont Tremblant? Check out the August 2013 issue of Women's Running Magazine on newsstands now, or visit monttremblantenforme.com.