Your First Race Is Like First Day Of School For These 10 Reasons
Back-to-school jitters are a lot like those race day jitters.
Heading out the door? Read this article on the new Outside+ app available now on iOS devices for members! Download the app.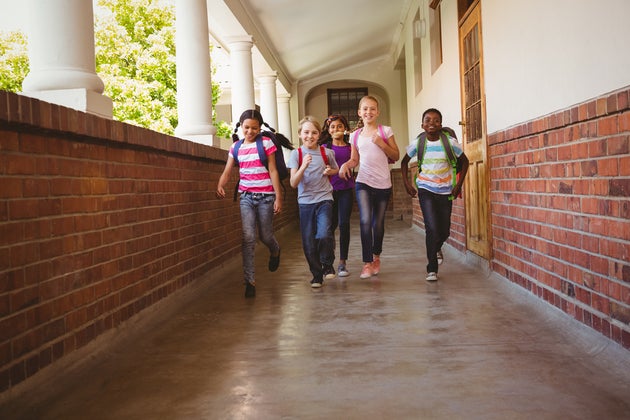 With the first day of school just around the corner, there's a feeling of fresh starts in the air. It's a fun time of year, and it's kind of sad that adults miss out on all the "new" excitement.
But wait! One of the perks of being a runner is that you get to experience those feelings all over again when you run your first race. Think about it—your first race is a lot like your first day of school. For example…
You spend hours shopping for the perfect new outfit, try it on twice and then lay it out the night before.
You go to bed way earlier than usual to get enough sleep but can't fall asleep until way later than usual because you're so nervous.
You make yourself a breakfast worthy of a commercial—oatmeal, toast with peanut butter, fruit, juice, the works—but are too queasy to eat more than a few bites.
You put on deodorant, start sweating, and put on another swipe. And throw the stick in your bag just to be safe.
You put your hair in a ponytail…then a braid…then a bun…then back into a ponytail.
You groan when your mom wants to take your picture…but then make her take 20 more until she gets one you deem acceptable for social media.
You leave the house half an hour before you need to in case you get lost even though you practiced how to get there a million times.
You get a serious case of the nervous pees (or worse) on your way there.
You look around at the crowds and secretly hope someone will talk to you.
You need to eat ALL THE SNACKS when you get home.
Read More:
33 Thoughts Runners Have During Their First 5K
10 Takeaways From My Very First Marathon