10 Fast Songs To Keep You Moving On The Run
These fast tracks have the perfect tempo that should keep you moving.
Heading out the door? Read this article on the new Outside+ app available now on iOS devices for members! Download the app.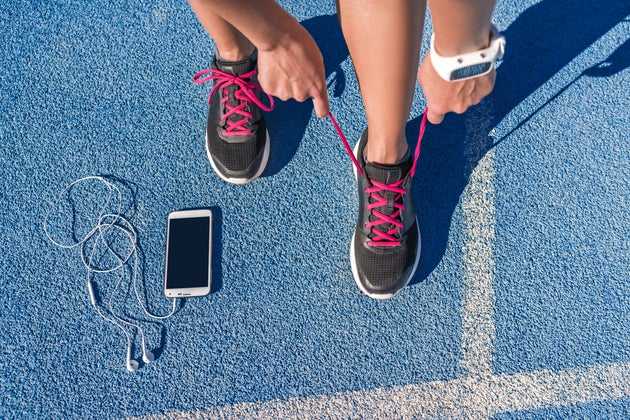 For many folks, workout music is synonymous with dance music. While both will make you move, the former should make you break a sweat and the latter won't always get you there. To that end, we've rounded up a variety of recent tracks that are faster than anything you'd hear in a club.
The mix kicks off at 140 beats-per-minute and moves up from there. Along the way, you'll hear Julian from The Strokes covering The Velvet Underground and The War on Drugs tackling a Grateful Dead classic. Moving on to the original tracks, there are straight ahead rock tracks from Wavves, indie pop from Cub Sport, and a synth track with a retro feel from St. Lucia. While rock music dominates the playlist below, it shows up in various different forms. To that end, the tempo should keep you moving, while the variety keeps you interested.
Fitz & The Tantrums – HandClap – 140 BPM
Julian Casablancas – White Light White Heat (Rock n Roll Animal Live Era Version) – 145 BPM
Cub Sport – I'm on Fire – 150 BPM
The War on Drugs – Touch of Grey – 151 BPM
Finish Ticket – Wrong – 151 BPM
Run River North – 29 – 157 BPM
St. Lucia – Help Me Run Away – 158 BPM
Wintersleep – Santa Fe – 162 BPM
Wavves – Way Too Much – 164 BPM
The New Low – Burning Bridges – 165 BPM
To find more workout songs, folks can check out the free database at Run Hundred. Visitors can browse the song selections there by genre, tempo, and era?to find the music that best fits with their particular workout routine.