To Everyone Around Me, The Runner—Thank You For Being There
One runner writes a thank-you note to every person in her life, from the fun friend to the run bud, that's contributed to her running.
Heading out the door? Read this article on the new Outside+ app available now on iOS devices for members! Download the app.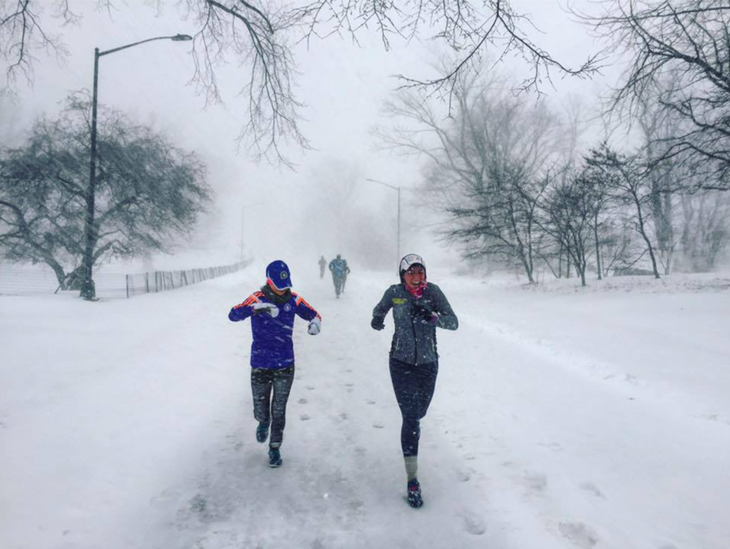 Published with permission of Anoush Arakelian
To all the runners who wake up at an ungodly hour because someone else has an early meeting. To all the runners who spend a 40 minutes a day listening to someone else vent. To all the runners who hate anyone who messes with their running partner. You probably haven't been thanked enough, so here's to you:
To the girl in college,
You helped show me that I was capable of getting out there a few days a week. You pushed me to try out racing for the first time and let go of so much insecurity. Thank you for listening to all the issues I was dealing with for the last three years of college, and for trusting me with yours. You made running more than just a workout. It was therapeutic and our time.
Related: 8 Ways I Turned Into An Athlete
To my mentor,
Never in a million years did I expect to talk to you about my personal life or my pre-race bathroom habits. Thank you for never letting me forget how hard I have worked in life and running, while always pushing me to be better than yesterday. Thank you to running for allowing a 40-year-old and a 20-year-old to find such incredible common ground.
To my speedy roommate,
Thank you for agreeing to run sprints at 6 a.m. just so we could catch up during those 30-second breaks. Those 30 seconds have added up to incredibly lengthy and necessary conversations. Thank you for letting me fill our cabinets with electrolyte tablets, gummies, gels and running magazines. Thank you for never complaining about how bad my laundry smells.
To my neighbor,
You are probably the only person that could convince me to start a run before 5 a.m. (it won't happen again). Thank you for being there when I received some of the most devastating news in my life. Thank you for understanding that going on a run immediately after was actually the best thing I could do. I think most people would've thought I had absolutely lost my mind.
To my fun friend,
Thank you for reminding me that running isn't always about the races. Sometimes it's about taking a break and running through the sprinklers when it's a million degrees. Sometimes it's about the dinners and drinks post-run, when we vent about our horrible dating lives and laugh our asses off. Thanks for reminding me that through all the miles, these memories are what I will cherish forever.
To my work friend,
When you introduced yourself on our first day and said you were a runner, I knew we would be friends. Thanks for not writing me off as a freak when that is all I wanted to talk about. Thank you for running with me during every work trip, despite jet lag and late-night meetings. Thank you for confiding in me when you were injured and for putting yourself out there to race again. And most of all, thanks for screaming loudly at any biker that has ever come near hitting on the street. You are truly terrifying.
To my teammate,
I probably can't put to words how much I have to thank you for, but I can try. Thank you for being the smiling face when I moved to a new city. Thank you for pushing me to go a little faster on the downhill because you know that's my weakness. Thank you for listening to every single boy issue I have had, and for hating every single one of them by proxy. Thank you for being extremely honest and calling me out on my BS. Thank you for holding me after I burst into tears on an emotional run. Thank you for driving a few hours just to watch me race. Thank you for beaming with pride whenever I PR because my success is equally yours.
Thank you.