Don't Be Embarrassed By Your Running Horror Stories
Did you fall off a treadmill? Pee your pants? Trip and fall? It happens—and here's why it's time to stop being embarrassed.
Heading out the door? Read this article on the new Outside+ app available now on iOS devices for members! Download the app.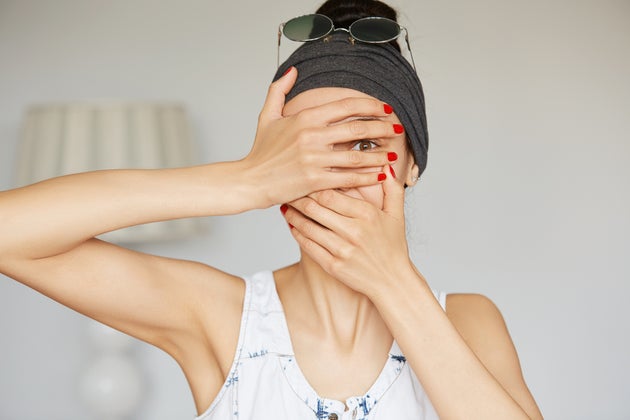 Running is definitely a confidence-boosting sport. Conquering a race or achieving a new PR can give you a rush like nothing else. But even if you're at the top of your game, when you're a runner, you'll inevitably encounter a few embarrassing scenarios that can that can deflate your sails in an instant. From tripping and falling mid-race to peeing your pants (or worse), running has its fair share of humiliating moments. Just ask any seasoned runner and they're not only guaranteed to have at least one horror story to share, they've likely carried their personal, WHY GOD, WHY?! moment with them for a very long time.
While chatting with a few fellow runners, I heard stories that ran the gamut of mildly blush-worthy to crawl-into-a-hole-and-die-mortifying. One person couldn't believe she wore her shorts inside out during a race. Another never got over the fact she somehow took a wrong turn during a high school cross country meet years ago. Someone else revealed she fell off the treadmill at the gym, while a particularly brave runner admitted she had to toss a pair of post-workout underwear that gave new meaning to the phrase, "Oh, shit." I myself turn red just thinking about the time I came home from the gym only to discover I had a perfectly round, perfectly huge hole on the butt of my leggings (with laundry day underwear underneath, no less).
On paper, any one of those incidents could be enough to turn someone off from running for good. But here's the thing about runners: While everyone may have cringed when recounting those stories, they were all able laugh at themselves, too. Because what every runner eventually learns is that those kinds of so-called embarrassments shouldn't embarrass you. In fact, consider them a badge of honor, an initiation into the real runner's club.
Runners aren't necessarily cool (hello, sunglasses tan lines and nerdy obsession with numbers), but that shared uncoolness is exactly part of what makes being a part of the community so, well, cool. So no matter what secret shame you've been carrying with you, just know that there's a whole herd of runners out there ready to support you and laugh with you, soiled underwear and all.