8 Ways To Not Derail Your Training While On Vacation
Completely unplug from the daily grind without worrying that you are undoing all of your hard work.
Heading out the door? Read this article on the new Outside+ app available now on iOS devices for members! Download the app.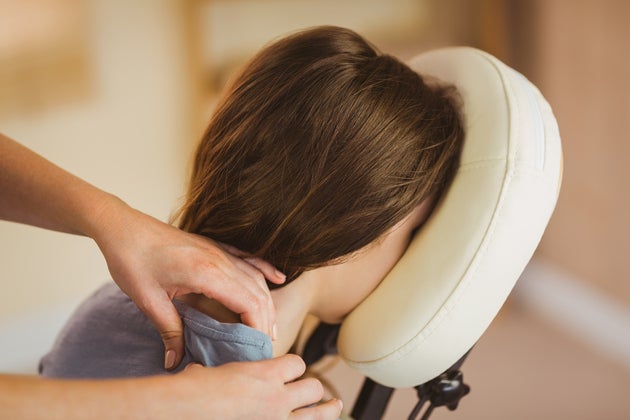 Vacations are essential to escape from work stress and personal life chaos. It's a time to explore and relax. In fact, studies suggest those who go on vacation are happier, more productive and have healthier relationships.
As a runner, travel sounds amazing, yet the stress of skipping out a training run or missing out on a few gym sessions sink in. However, there are plenty of activities you can do on the road that won't ruin your training plans, whether you go on a quick weekend getaway or month-long European trip.
Fitcations
So many big-brand hotels are jumping on the marathon bandwagon. Many concierge programs have spa treatments, cross-training programs, specialty cuisine and more. You can book specialty packages that compliment your training programs when you go on vacation. Take a biking voyage, kayak adventure, running tour or yoga retreat next time you look to vacation.
Hiking
Nothing says relaxation more than getting tuned in with Mother Nature. So many destinations offer hiking trails that let you see local animals and native greenery. Hiking also is low impact, which keeps your running legs well rested, yet offers many great strengthening benefits to muscles you don't use when running. 
Rollerblade Skate to Run Training
Inline skating gives a runner's body a break while continuing to build cardio and strength abilities, plus providing the additional support a runner needs to minimize injury. It's one of the best ways to explore a city with friends and family members who are not runners. Plus, you'll build your core strength and balance, which is essential when running a marathon, suggests Rollerblade.
Explore Cuisine
Take a culinary tour of iconic restaurants and specialty markets to try local cuisine. Many places offer unique fresh ingredients that won't hurt your training diet. Make sure to drink plenty of water and walk from place to place as you dig into new dishes. 
On-Demand Training
With DailyBurn.com, Beachbody On-Demand Training, Sworkit, and many other fitness apps, you have no excuse to sneak in a quick 30-minute sweat sesh. You can work out right in your hotel room or head outside. All these programs can be customized to your goals. So if you're unable to tackle your long run, then turn on one of these apps to keep your running muscles strong.
Push-Up Challenge
You don't need a fancy gym or fitness app to work out. Try doing 200 push-ups everyday that you're on vacation. Push-ups work your body from head to toe, keeping you in marathon shape. Your arms might be sore after the first day or two, but don't give up! You'll notice stronger arms, core and legs after a few days.
Squats for Days
Just like the push-up challenge, try a squat challenge. Do 200 squats every day that you're on vacation. It may seem easy at first, but after the first 100 squats, your legs, glutes and core will be on fire!
Massage
As mentioned before, vacations are meant to rid daily stress. So a massage will help you relax. Plus, getting a massage will help flush out lactic acid, tight muscles and knots. When you book a massage, opt for a sports therapy massage. The masseuse will focus on areas of the body that are overused and stressed from repetitive movements.
Read More:
6 'Me' Things I Learned As An Active Person On Vacation
3 Reasons To Stay Active On Vacation