Cover Model: Tiffani Thiessen
"White Collar" star Tiffani Thiessen goes the distance as a runner, actress, and mother.
Heading out the door? Read this article on the new Outside+ app available now on iOS devices for members! Download the app.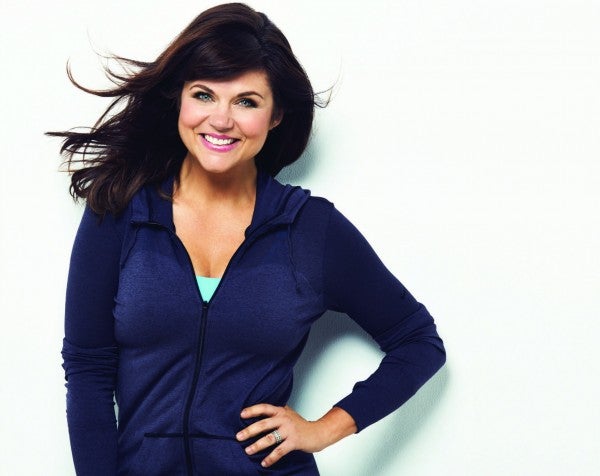 "White Collar" star Tiffani Thiessen goes the distance.
Tiffani Thiessen was at a gas station on her way back to New York from a family trip in Rhode Island when she was approached by a fan. Thiessen, 39, currently stars in "White Collar," which entered its fifth season on the USA network in October, but the fan wanted to talk about an earlier role: her performance as cheerleader Kelly Kapowski in "Saved by the Bell," which continues to be Thiessen's most recognizable role 20 years after the show's final airing. The fan even had Kelly's picture printed on his shirt.
In her Southern California home, however, Thiessen is better known as mom to her daughter, Harper, wife to actor-husband, Brady Smith, and runner in her spare time.
Though Thiessen has been running for years, it wasn't until she finished her first race—the La Jolla Half Marathon in 2004—that she truly fell in love with the sport. The actress went on to run the Rock 'n' Roll Arizona Marathon with her husband in January 2008 and participate in the Ragnar Relay in 2009. The duo also teamed up for the Nautica Malibu Triathlon in 2008 and 2011. Thiessen completed the cycling or running legs of the relays, leaving the swimming to her husband.
"I love the training, and I really love race day," Thiessen says. "For me, it's not about the competition or what I can do, but about the energy of being part of a crowd."
Since the birth of her daughter in 2010, Thiessen says her workouts have included family bike rides and other activities Harper can take part in. The same is true of the family's menu.
"It's all about how Harper can help right now," Thiessen says. "We'll do make-your-own-pizza night, and she loves decorating her own pizza with healthy ingredients. I used to do that kind of thing with my mom, so it's important to me to do it with her."
That also includes letting Harper help in the family's garden. "There isn't a fruit that she doesn't eat, and she loves broccoli, carrots and kale chips," Thiessen says. "She eats peas right out of the pod."
Thiessen takes time for her own pursuits too. She ran the Los Angeles Muddy Buddy race in October with a group of friends and says she's con-sidering a longer race early next year.
"I'm turning 40 in January, and I have this goal that by my 40th birthday, I'm going to be in awesome, amazing shape," Thiessen says. "I like the idea of setting a couple of half marathons as goals to reach toward."
Hot Tips
Thiessen says these rules of thumb help her stay healthy and fit.
"My number-one healthy-living tip is to drink water. People think dieting is the way to go, but if you want to be as healthy as possible, lots of water is the solution."
"I try to eat clean and healthy during the week and indulge a bit on the weekends. Loving food the way I do, I have to allow myself to indulge a little!"