Couple Finishes First, Second To Win Cash For Medical School
Both runners are in medical school, and one of them is barely removed from his first marathon EVER.
Heading out the door? Read this article on the new Outside+ app available now on iOS devices for members! Download the app.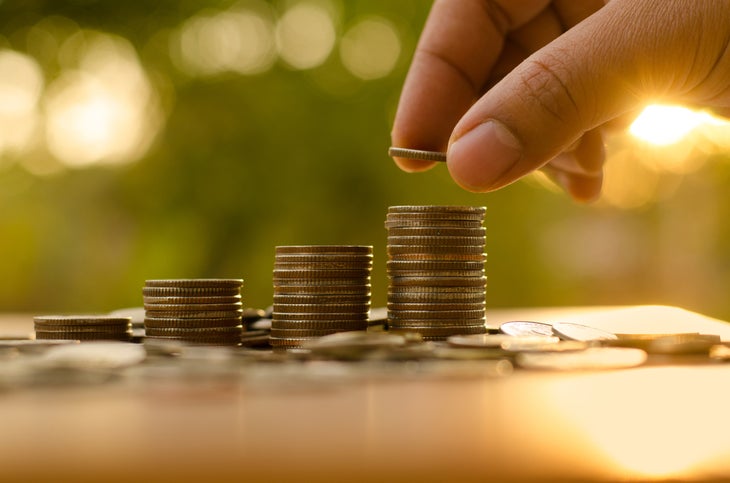 Everyone knows medical school isn't cheap. It takes a hefty handful of cash to pay for all those loans. However, there is one way to do it: finish in the top-3 at a half marathon with a prize purse.
Brian Atkinson, a 23-year-old University of South Florida med-school student, walked away with $1,500 cash from the Publix Gasparilla Distance Classic last weekend after finishing second, according to Tampa Bay Times.
"I tried to hang in there," Atkinson told Tampa Bay Times, "and I was definitely hurting when he put in that move with about 3 miles to go or so."
A typical situation in elite racing at the front of the pack, right? Sure—and we imagine it was the same with Atkinson finished his FIRST EVER marathon at the Olympic Trials in Los Angeles eight days earlier.
Wait, what?
"Well, me and my wife are both in grad school," Atkinson explained, "so the money's a little tight."
At least Sunday's second-place finish helped ease the bills. But it was his wife, Kayla Atkinson, who really brought in the dough, winning the women's field from start to finish and adding another $2,000 to their bank account. The duo started dating during their undergraduate time at Duke University, where they ran competitively and apparently never lost that romance or edge when it came to running.
"It's a pretty good gig to make some money," said Kayla.
Finishing first and second is impressive enough, but given the heat conditions at the trials, it's almost unfathomable for someone to bounce back easy enough to finish a half marathon after a brutal marathon in LA.
"It's pretty difficult," said Shalane Flanagan, who became the iconic image from the Olympic Trials, when she fell into the arms of training partner Amy Cragg after placing third.
"It just depends what kind of effort you had to put forth. But yeah, typically you won't see many marathoners running a half the next weekend."
Kayla was less surprised to see such back-t0-back accomplishments, saying that her husband has always recovered pretty well as a runner.
"After I finished [the marathon] I was like, 'I don't know if I'm gonna be able to walk again much less run,'" Atkinson said. "This morning [before the race] I woke up, I still didn't feel good, but I thought I could get third or fourth and still get something, so why not try?"
Yeah, nice try.