A Runner's Dictionary
We've all experienced "runderlust" before.
Heading out the door? Read this article on the new Outside+ app available now on iOS devices for members! Download the app.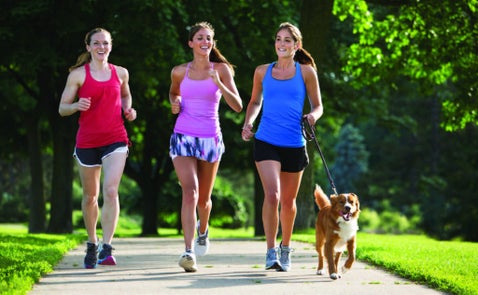 Here's a Runglish (Run to English) mini-dictionary, for the runner to give to the non-runner in their life:
Runlines: Tan lines created by running tops and shorts.
Runaholic: Being addicted to running, to the point of requiring someone to periodically hide and lock up your running shoes to force you to take a rest day.
Runch: Meeting for a run followed by brunch.
Runcation: Taking a vacation that is centered around a running event.
Runsanity: The process of maintaining your sanity by running regularly.
Rungry: Being incredibly hungry due to your run.
Runfie: A selfie of yourself that you take before, during or after your run to share your runner's high or your latest running gear.
Runderlust: A strong desire to run.
Rungover: The state of being unable to move or get out of bed the day after your weekly long run.
Runabler: Someone who motivates and helps another person to start running.
Rundry: An excessive amount of excess laundry that must be done due to frequent running.
Runphoria: A state of euphoria that can only be reached through running.
Run-o-clock: The time of day that you regularly run.
Runcrastination: Finding excuses to delay your daily run.
Runfession: A running related confession.
Paria Hassouri is a runner, a mother, a pediatrician, and a margarita enthusiast who runs to maintain her sanity. She writes for her own blog, Mom On The Runsanity.