Girl Talk: At The Starting Line
New Web Editor Kristan Dietz shares her excitement at the beginning of a new journey.
Heading out the door? Read this article on the new Outside+ app available now on iOS devices for members! Download the app.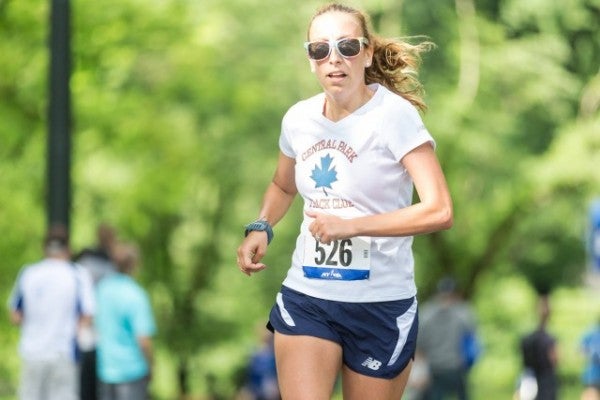 Today I woke up feeling excited, nervous, and very jittery. No, it wasn't race morning. It wasn't because it was snowing (again!). And it wasn't even due to my constant insomnia. The nerves are present because it is my first day as Web Editor for Women's Running.
During her two years as Web Editor, Kara Deschenes was amazing at growing the audience of our website while connecting with our readers. Her stories and articles were always informative, relatable, and heartfelt. She leaves behind some big running shoes to fill.
Fortunately I am not new to the Women's Running community. I have been the voice behind our Facebook and Twitter accounts since November 2012. Not a day goes by where I haven't enjoyed interacting with our readers through social media.
Don't worry- I'm also not new to running. Because I was terrible at any sport involving hand/eye coordination, I signed up for track at the age of 14 and fell in love with it. There have been running hiatuses and new beginnings in the many years since I started. As we know, every run can bring about a new learning experience. I can't wait share my thoughts while gaining knowledge and insight from all of you.
Currently I can be found running around New Jersey while trying to figure out what race to train for next. Most likely I will also be complaining about how cold I am.
I can't wait to begin this new experience! Have any questions or comments to share? Let me know here or send a tweet my way through @womensrunning. I would love to hear from you!