A Letter Of Thanks To Running
This Thanksgiving season, one runner shares her gratitude for what the sport has given her.
Heading out the door? Read this article on the new Outside+ app available now on iOS devices for members! Download the app.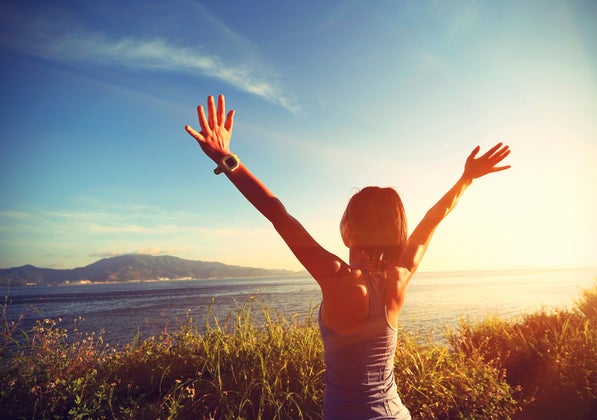 *Courtesy of Mom On The Runsanity.
Dear Running,
I am thankful to you for:
Allowing me to hear and feel the crunching of the fall leaves beneath my feet as I run through my favorite path.
Giving me the running community that immediately embraced me.
Letting me eat all the mashed potatoes with gravy, cranberry stuffing, and pumpkin pie without feeling any of the guilt.
Providing me the time for my daily moving meditation.
For granting me the ability to unload the burdens that I carry on my shoulders one by one on the run.
For the bonding time with my children on color runs and turkey trots; for the time with girlfriends on charity 5K's and wine runs.
For enabling me to run with hurtful words from the past and bury them permanently into the pavement beneath me.
Providing the vehicle for me to feel my heart race again…hear my breath going in and out of my body.
For allowing me to discover new cities early in the morning; the smells and sounds and feel of each city under my feet.
For yielding me the strength, endurance, patience, and clarity to tackle all of life's happenings…
…and the only thing you asked for in exchange for all that you have gifted me, was for me to give you a chance; thank you for extending a branch.
Love,
A Thankful Runner
Paria Hassouri is a runner, a mother of 3, and a pediatrician.  She chronicles her running journey on her blog, Mom On The Runsanity.
Related: