A Few Reasons To Turn Your Music Off On Your Next Run
Unplug those headphones and find out why you should run music-free.
Heading out the door? Read this article on the new Outside+ app available now on iOS devices for members! Download the app.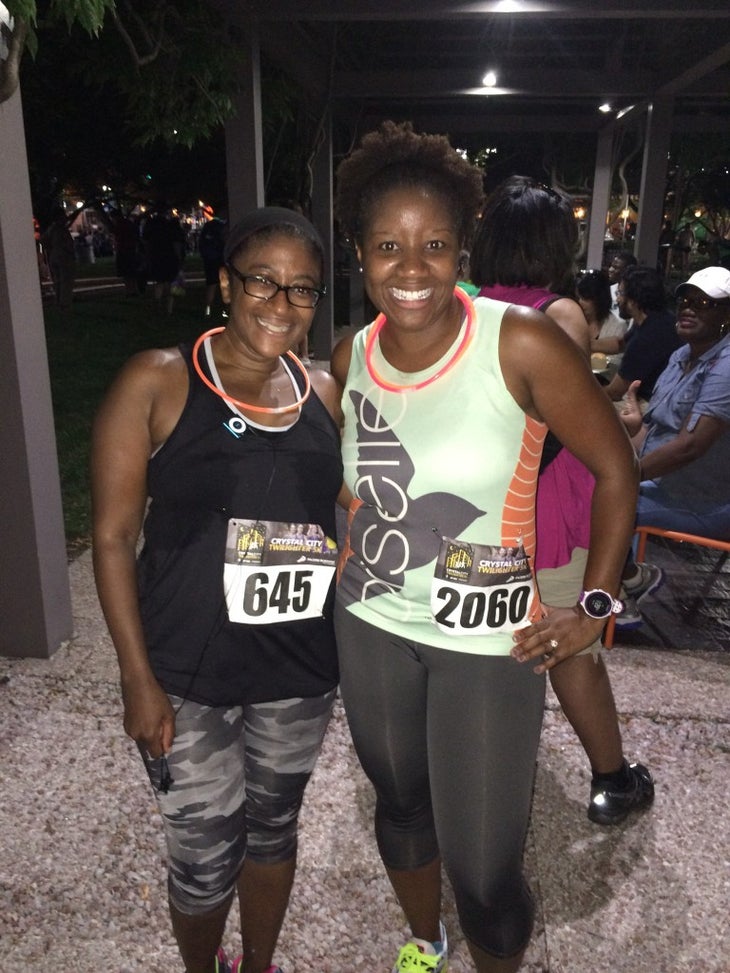 I used to spend hours carefully curating my running playlists, ensuring that the right song would play at the right moment. I made sure that my phone was always charged so that music would be ready to go. I loved that moment during a run when just the right song would come on. I knew that listening to music while running was an important part of my strategy and did not understand people who ran without it. I thought they were kinda nuts, actually! Then every runner's biggest fear occured—my music stopped working at mile 7 of the Nike Women's Half Marathon. I was so thrown off that I probably lost five minutes just trying to fix whatever the problem was. I spent about 3 miles trying to figure out how I could get my music back and then the last few miles of the race I just eavesdropped on others' conversations. While it wasn't the worst thing in the world, it just solidified my need for music on runs.
A couple months after that race, I began marathon training with a new group. We did long runs together on weekends and when I showed up for my very first long run, I was dismayed when the coach yelled at me because of the headphones I had dangling in my hands. It turned out that this group did not allow runners to listen to music while on the group runs. I honestly thought about leaving right then and there. How could I possibly make it through long runs (like 16, 18, 20 mile long runs) without my tunes? Well, I made it through that training season and I stopped listening to music on all my runs, not just long runs. Here's why (apart from the fact that I was forced to at first).
I've found that not listening to music allows me to be more present during my runs. For some, this is probably a reason to listen to music but I like being aware of my breathing and cognizant of how hard I am working.
I sing to myself. You can do this when you are listening to music but when there's no real music, you can convince yourself that you actually know the words.
I talk to my runner friends! In my opinion this is one of the best reasons to run without music. I used to think that I could never talk and run at the same time. The truth is that I can and you probably can as well. Except for speedwork or tempo runs, I love talking while running. It can make the miles fly by!
The best reason to run without music is, of course, safety. I hear many runners talk about how they run with their music low so they can hear what is going on around them. That's great and all but running with music still makes you an easy target. It gives the impression that you are distracted. Strongly consider thinking about this before you think that you have to run with music (which I totally get). And please don't run on a trail with music! I can tell you the number of runners I see with headphones blaring on the trail who have no clue what is going on. Don't be that person.
If you don't run with music, why not? If you do, have I convinced you to at least give it a shot?