95 Lucky Runners Can Race This Year's TCS NYC Marathon–For Free
Michelob ULTRA announced today that it will award 95 bibs to runners that have not yet registered for the 2017 TCS New York City Marathon.
Heading out the door? Read this article on the new Outside+ app available now on iOS devices for members! Download the app.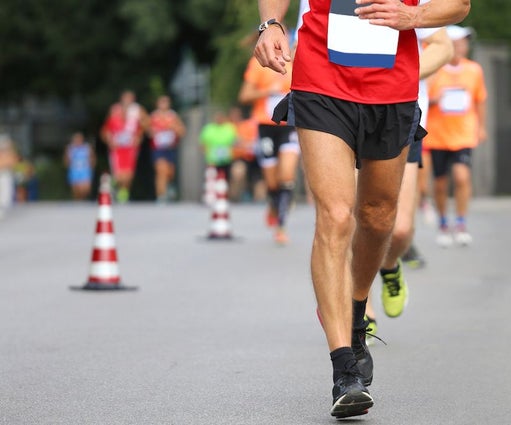 95 TCS NYC Marathon Bibs Available For Contest Winners
The official sponsor of the 2017 TCS New York City Marathon, Michelob ULTRA, announced today that it will grant 95 athletes the opportunity to compete in this year's marathon free of charge. Participation for this particular marathon is very competitive: most runners needed to meet the race's time qualifying requirements by December 31, 2016 in order to race on November 5. However, there's still hope for athletes that didn't qualify by the deadline. By submitting a personal story that explains why they deserve to toe the Staten Island starting line, runners will have a chance at one of those 95 bibs.
So what exactly does that personal story need to say? "We're looking for people who embody the spirit of our brand–the pursuit of an active, balanced lifestyle and a desire to always go the extra mile," Michelob ULTRA Vice President Azania Andrews said in an official statement. "Marathons bring out the best in people, and we want to help tell their inspiring stories."
When Michelob ULTRA announced the opportunity to join "Team ULTRA" this morning, the sponsor released a short video that gives examples of the kinds of stories the brand is looking for. One bib winner, Tracey McGee of New Jersey, will run the course this fall after completing a marathon with a broken hip last year. Another runner is dedicating his participation in the race to his recently deceased son.
To be considered for one of the remaining bibs, runners can visit this page on the Michelob ULTRA website, where they'll be asked to share their story (answers are limited to 500 characters) and a few other details, such as the length of time they've been running and whether or not they've participated in the TCS NYC Marathon before. Interested athletes must be legal U.S. residents and at least 21 years old. The contest will accept applications until August 10.
Related:
5 New York City Marathon Tips You Haven't Heard Yet