'90s One Hit Wonders To Add To Your Running Playlist
Add these ten songs from the 90s to your playlist and you will surely dance your way through your whole run and the miles will fly by.
Heading out the door? Read this article on the new Outside+ app available now on iOS devices for members! Download the app.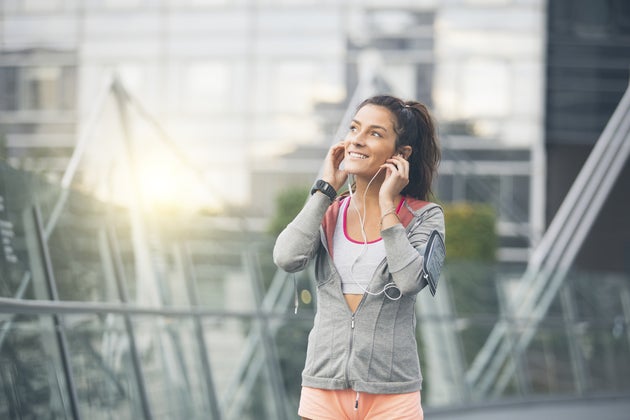 Though it's easy to write off one hit wonders, the simple fact remains: one hit is more than most folks ever manage. Moreover, there are likely a few of these gems that have lingered longer in your mind than the good—but forgotten—hits that once kept them company on the charts. In all, it begs the question, "Is it better to be remembered for just one thing than forgotten altogether?" In that respect, a single, enduring hit seems like a pretty great legacy. In the list below, we've highlighted 10 of the best to emerge between 1990 and the end of the century.
No one hit wonder list—of perhaps any era—would be complete without Lou Bega's "Mambo No. 5" or Right Said Fred's "I'm Too Sexy." Apart from being stratospheric successes, they capture the strange energy present in so many of these wildcard hits. Namely, you probably can't name another song by either artist, but you'd probably also struggle to name another song from the same period that sounds like either track. They're like entire trends that came and went in the form of single songs.
Beyond these textbook one hit wonder examples, you'll find rap anthems from Sir Mix-a-Lot and 69 Boyz. There are also soundtrack favorites like Benny and Joon's "I'm Gonna Be (500 Miles)" and Trainspotting's "Born Slippy (Nuxx)." Lastly, you'll find nods to movies like Breakfast at Tiffany's and future movie stars like Mark Wahlberg. While stylistically, the list is varied, the tunes are upbeat throughout. To that end, they should make for a lively jog down memory lane.

Lou Bega – Mambo No. 5 – 87 BPM
Haddaway – What Is Love – 125 BPM
The Proclaimers – I'm Gonna Be (500 Miles) – 133 BPM

Snap! – Rhythm Is a Dancer – 125 BPM
Marky Mark, The Funky Bunch & Loleatta Holloway – Good Vibrations – 122 BPM
Right Said Fred – I'm Too Sexy – 123 BPM

Sir Mix-a-Lot – Baby Got Back – 129 BPM
69 Boyz – Tootsee Roll – 134 BPM
Underworld – Born Slippy (Nuxx) – 140 BPM

Deep Blue Something – Breakfast at Tiffany's – 111 BPM
To find more workout songs, folks can check out the free database at Run Hundred. Visitors can browse the song selections there by genre, tempo, and era to find the music that best fits with their particular workout routine.