8 Reasons That Runners Are The Nicest People Ever
We have rounded up why runners are the nicest people—even if we are a bit biased—for you to consider.
Heading out the door? Read this article on the new Outside+ app available now on iOS devices for members! Download the app.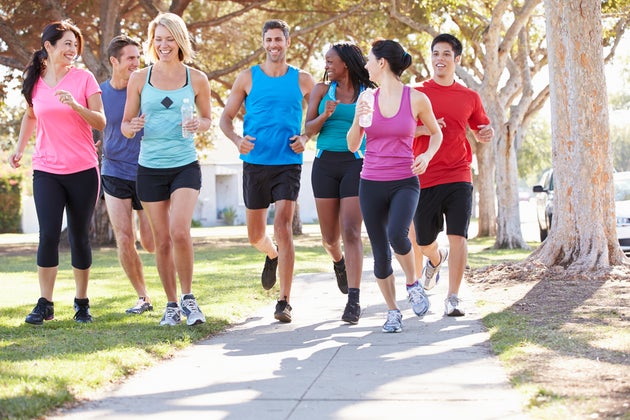 Runners have a reputation for being a lot of things—obsessive, super-healthy, crazy-energetic—but what they don't get enough credit for being is nice. Seriously, runners are some of the nicest people ever thanks to the demands and habits of their sport. We may be a bit biased, but you should be friends with one (or all the runners!).
Don't believe runners are really the nicest people? Take a look at the evidence:
They are helpful. Runners need to eat and drink 24/7 so you can always count on them to refill the water cooler or stock the snack cabinet.
They are empathetic. After having endured the blinding agony of muscle strains, lost toenails, and shin splints, they literally feel your pain.
They give great advice. Want a pizza recommendation? Looking to explore a new neighborhood? Need a reliable pain reliever? Odds are, a runner has eaten it, ran through it, or used it and is eager to report back to you.
They are humble. Once you've tripped and fallen in front of a crowd of spectators or peed your pants a little, runners know the value of humility and the ability to laugh at yourself.
They are generous. Runners are always happy to share an extra energy bar, smoothie recipe, or directions to the nearest running trail.
They are friendly. Stand next to a runner and they can—and will—talk to anyone who will listen about their latest race, their training schedule, even what they're planning to eat after their next run. No awkward silences here.
They are encouraging. Runners are a part of a community that thrives on cheering each other on, so they will give you the confidence to start working out, eat right, and be as healthy as possible—especially if it means they'll get a new running buddy out of it.
They are happy. Endorphins. Enough said.