6 Ways To Run Your Best Even While You're Traveling
Brooks elite runner, Angela Bizarri gives her pro tips for running fast while on the road, no matter where you are traveling.
Heading out the door? Read this article on the new Outside+ app available now on iOS devices for members! Download the app.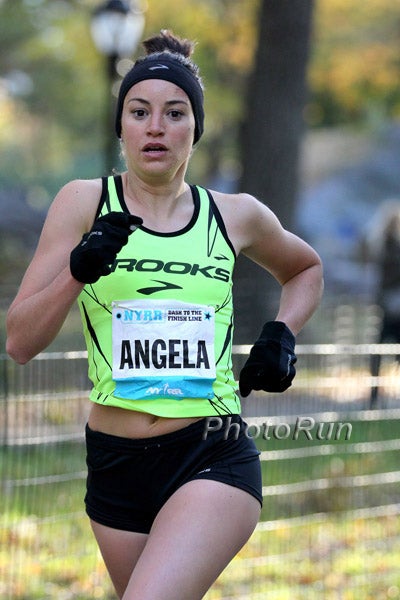 Brooks elite runner, Angela Bizarri, traveled every other week to a race during this past spring. Check out her pro tips for running fast while on the road.
1. Run off the plane.
When you reach your destination, go for a short little run. Your legs will feel so much better after having been on a plane.
2. Wear compression.
I usually wear compression socks on flights. It makes me feel a little bit better when I land.
3. Try melatonin.
If you are racing on the East Coast and you live on the West Coast (or vice versa), the time zone change can be tough on your sleeping schedule. I use melatonin (a natural sleep aid) to help me go to bed at a normal hour and prevent jet lag.
4. Eat what you know.
When I'm traveling, I go to chain restaurants where I know what they serve. In the morning, I get my oatmeal at Starbucks. They have the same oatmeal everywhere, and I feel pretty comfortable with that. The night before a race, I like to eat rice and beans and chicken. I'll go to Qudoba and get a normal bowl without any salsa or cheese.
5. Drink more water.
I usually travel with a water bottle to prevent getting dehydrated from the flight. Another tip: be careful with flip water bottles. I can't tell you how many times I've spilled it on the person next to me!
6. Relax your mind.
I can be really frantic when I'm traveling. To stay calm and relaxed, I do things that feel normal. I'll download podcasts that I'll listen to when I'm going through the airport. It's a nice way to separate yourself from all the chaos in the airport.