5 Things Women's Running Loved This Week
We are here once again with our weekly installment of the things that #TeamWR can't get enough of and this week we are focused on food!
Heading out the door? Read this article on the new Outside+ app available now on iOS devices for members! Download the app.
Honey Stinger GF Salted Caramel Flavor Waffle, $23.84 for 16
"This is the perfect gluten-free option for fuel while on the run. To be honest, it tastes so good it can be eaten as a great snack any time of day!" —Alison Désir of Powdered Feet and #TeamWR contributor
Bitsy's Organic Orange Chocolate Beet Alphabet Smart Cookies, $3.99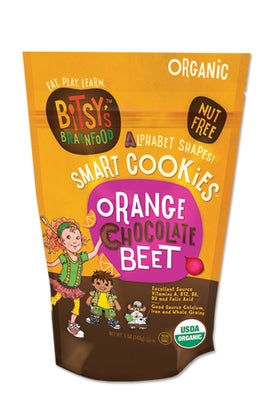 "Organic beets and whole grains combine in these chocolatey orange–flavored little B-shaped cookies. The brand's slogan is organic food for kids, but we like them, too!" —Nicki Miller, managing editor
Mighty Bar Uncured Bacon & Apple Bar, $40 for 12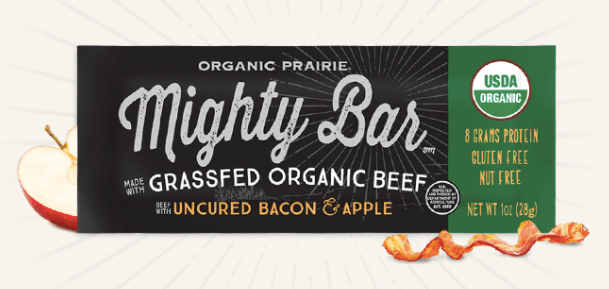 "If you are looking for a nut-free, 100 percent grass-fed organic meat bar option, Mighty Bar has you covered. There are a lot of meat bars out there that I enjoy eating for a quick protein snack after running, but this is the first nut-free option I've found. The bars are under 100 calories, so if you are the type who likes to track calories it makes for a lower calorie protein snack. They are gluten-free so also a good option for someone avoiding wheat or gluten!" —Dorothy Beal of Mile Posts and #TeamWR contributor
FuelGood Protein Toasted Cinnamon Vanilla, $25 for 4
"I'm not a huge fan of protein drinks, but this one is delicious! It's an easy way to refuel after a workout and less expensive than buying a smoothie at a local juice shop. It's nutrition stats are pretty good, too, with 140 calories, 5 grams of sugar and 15 grams of protein." —Jess Underhill of Race Pace Jess and #TeamWR contributor
Hillshire Snacking Latin Fiesta, $3.29
"Talk about a fancy Lunchable! This "snack" felt pretty substantial for a quick bite at my cube. It doesn't taste like empty carbs either; it's packed with protein and great to combo all four things—nuts, meat, cheese and chips—together for a mini little nacho sandwich!" —Caitlyn Pilkington, web editor