4 Gifts Runners Should Give Themselves This Year
When planning out your holiday gifts, don't forget an important person: yourself! Here's what we think you should add to the list.
Heading out the door? Read this article on the new Outside+ app available now on iOS devices for members! Download the app.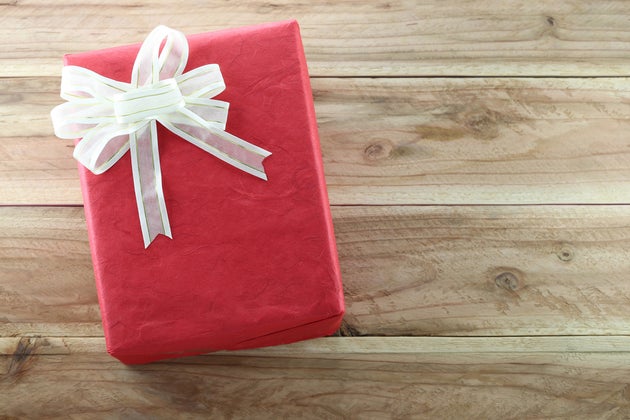 As the holidays creep closer, most of us are probably rushing to finish up our shopping for friends and family. It's a hectic time as we try and find the perfect presents to please our loved ones, and most people probably forget to do anything special for themselves. Understandable for sure, but during this stressful season it's important to take care of yourself more than ever.
So when you're busy making your lists, make sure you include at least one of these gifts that all runners should give themselves this year.
Splurge on a dream destination race.
If you always stick to local races because you don't want to spend the money on traveling or expensive registrations, this is the time to splurge. Put a little cash aside in your holiday budget and sign up for that destination race you've always dreamed of running. If you still have any hesitation, consider it a mini-vacation, which you know is important to your overall health. Plus there's no better motivation to stick to your workouts than knowing that you want to do your absolute best in the race you splurged on.
Allow yourself a guilt-free week off to enjoy the holidays.
If you're not in the mood to spend money, there's another way to be good to yourself. Whether you travel for the holidays or spend them at home, this time of year is one crazy-hectic gathering after another. Even with the best of intentions of staying healthy and sticking to your workout schedule, sometimes it's just not possible. But that's okay! Don't waste any of this special time beating yourself up for missing out on your miles; instead, give yourself the gift of forgiveness and allow yourself a guilt-free week off to truly enjoy the holidays. There are 51 other weeks to be on top of your fitness game, so truly relish all the food and festivities and get back on track in the New Year.
Sign up for a consultation with a trainer or coach.
No matter how hard you train on your own, sometimes you need a little outside help to take your running to the next level. Maybe your nutrition could be more on point, or maybe your workouts have gotten stale; if there's a particular area you could stand to improve, treat yourself to a session with a professional. Even if you can't afford to meet with someone regularly after that, during an initial evaluation you'll have a chance to go over your goals and make a big-picture plan to reach them; you'll come away with a fresh mindset and can take it from there to come up with specific steps that will kick your health into high gear.
Buy that piece of gear you can't stop thinking about.
If a destination race isn't your thing, consider using some of your hard-earned dough to buy some gear you've always wanted but could never justify. Have you always wanted a high-tech watch? A pricey pair of shoes?  A new wardrobe of performance sports bras and capris? Whatever is on your secret wish list, make this the year you put yourself first, because while possibly expensive, that one-time indulgence will make running so much more enjoyable and successful for the entire year to come.