These Are The 3 Best Podcasts For Building Mental Strength
Need an added dose of mental motivation? Listen to these podcasts on your next run, all of which will boost your mental game.
Heading out the door? Read this article on the new Outside+ app available now on iOS devices for members! Download the app.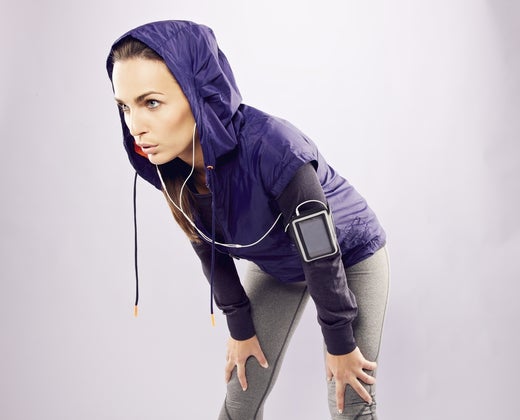 It makes almost too much sense to listen to a podcast devoted to flexing your mental strength muscle while out on a run! If you're not taking full advantage of your mental game when it comes to running and racing, you have come to the perfect starting line.
We understand that sometimes you run to turn off your brain but, when you're ready to light up your cerebral cortex, we suggest these podcasts/episodes as fire starters:
Warrior Mind by Gregg Swanson
warriormindcoach.com
The title pretty much says it all and with episodes like Ways to Screw Up Your Thinking, How to Develop Your Potential and You Can't Improve What You Don't Measure, you have plenty to learn and love. With most recordings being under 20 minutes, you can listen for part of a long run or the entirety of a shorter effort, without losing focus.
RunBuzz—Introduction to Mental Training and Mindset for Runners (Three Part Series)
runbuzz.com
Obviously this podcast (or three of them!) are best suited for the beginner in mindfulness. Specifically geared toward runners, Steve Carmichael walks listeners through the basics and how to overcome early obstacles like procrastination, lack of motivation and why we have a hard time pushing through difficult situations. Sound familiar? Tune in!
RunnersConnect | Run to the Top Podcast with Tina Muir
runnersconnect.net
This is an amazing podcast for running in general and always has elite runner guests like Nick Symmonds, Molly Huddle and even Ed Whitlock. The hostess (Muir) is an elite herself and runs for the Saucony Hurricanes.
As for mental toughness, they have that topic well covered on Runners Connect:
Scott Wells on How to Make Sure You Condition Your Mind the Way You Condition Your Body. Wells has given motivational talks all over the world. He also loves the Rocky movies. 'Nuff said.
Kathy Martin, Margaret Webb and Doug Kurtis—getting it done in the over 40 league, for when you need some master's level inspiration!
Sarah Russell on Motivation: Doctors told her she would never eat (or run again), but she defied all odds, and did it….with a colostomy bag. From Never Eating Again to Racing the Himalayan 100 Mile!
Perry Newburn on How to Distract Your Mind When It Tells You to Quit. He's qualified since Newburn battled a 16-year heroin addiction, and running helped get him out of it. Now he completes enormous physical challenges, like running around New Zealand or running across the U.S. for charity.
Tell us what your favorite podcast is and why at @womensrunning with the hashtag #mentalgame!