Blogger on the Run: Running Bun
Meet our Blogger on the Run- Ashley from Running Bun!
Heading out the door? Read this article on the new Outside+ app available now on iOS devices for members! Download the app.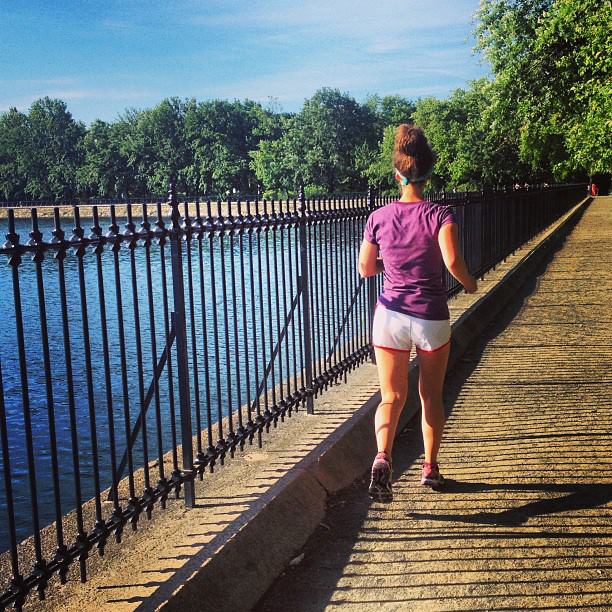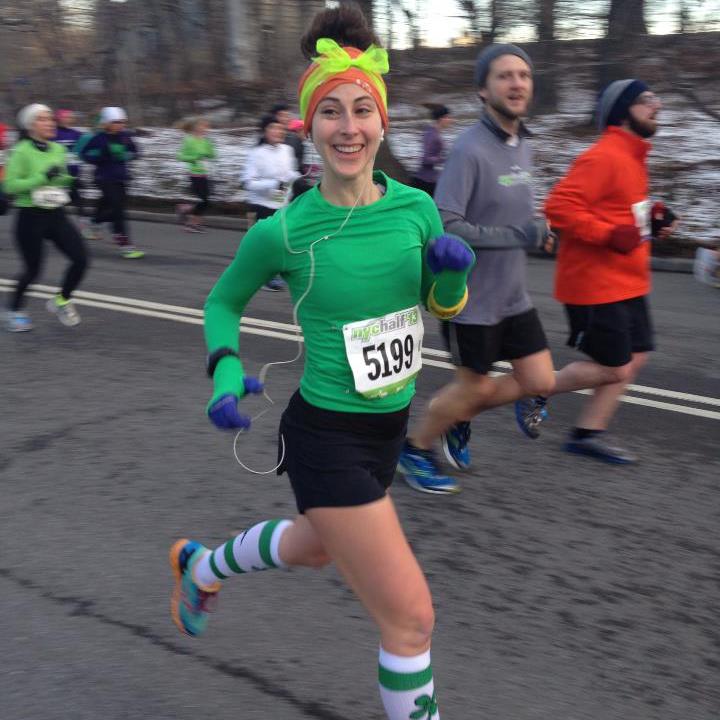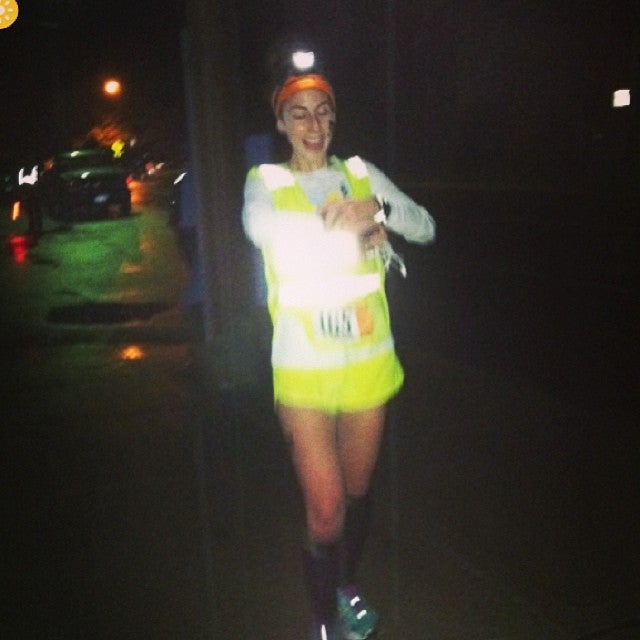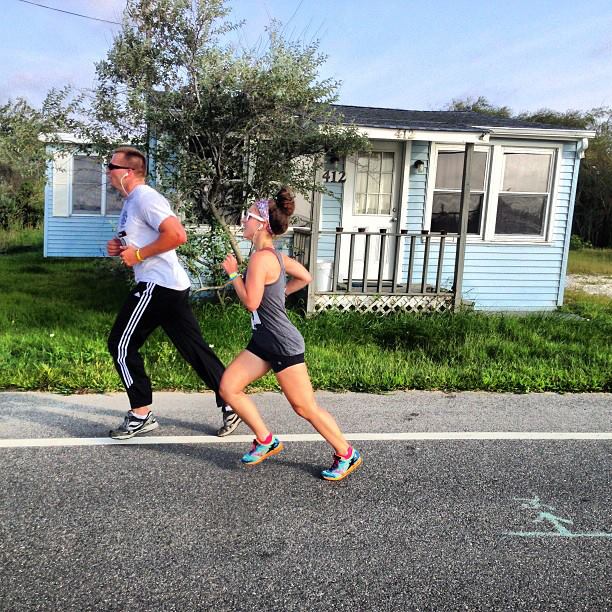 This week's Blogger on the Run is Ashley. Through her blog, Running Bun (named for her preferred running hairstyle), Ashley writes about her love of training, racing, and most recently, becoming a new mom to a baby girl. Her candor about running and life is relatable…and always has us laughing. Read on about how she is returning to running post-pregnancy and what her favorite race reward is.
Women's Running: How would you describe yourself and your blog?
Ashley: I'm really happy! I'm a new mom (still feels weird to say that!), wife, daughter and sister (family is everything). I am a vegetarian and a very proud marathoner. My blog is about my life and the ups and downs I face as a runner and now as a mother. I love to use honesty and humor when I write and that helps me connect with my readers.
WR: How did you begin running?
A: I had two hip surgeries in college and a doctor who told me I wouldn't run again. I waited 4 years until my first run. I was very bored with my cardio workouts so I took and risk and started running again (very slowly) and it paid off. I am still pain-free and have accomplished many running-related goals.
WR: What type of run is your favorite?
A: During training, 800 meter repeats (I find the vomit-inducing workouts to be the best). I also LOVE racing the half marathon. It is a perfect distance.
WR: Now that you are the mom of a beautiful baby girl, has your attitude about training changed? What are your post-pregnancy running goals?
A: 100% – I am SO far away from the level I was at pre-pregnancy. Right now running is very hard. I know it will get easier so I am taking it slow but staying focused. I decided against running a marathon this fall and am now planning on a half marathon. I want make a healthy (and happy) return to the sport without pushing my body past its new postpartum limits.
WR: What inspires you to keep running?
A: The finish line. It is addicting.
WR: When not running, you mention on your blog that you love teaching spin classes. What type of cross-training is your favorite and why do you think it is essential to strong running?
A: I LOVE teaching spin classes. There is so much energy and it is so fun to dance around to great music and help others get a killer workout. Besides spin, my favorite cross-training workout is Refine Method, a boutique fitness class in NYC. Every single class pushes me to my limits and I absolutely believe it has made me a stronger and faster runner.
WR: Where is your favorite race memory?
A: I have two very clear favorites!
2012 NJ Marathon. I accomplished my time goal of < 4 hours but more importantly I ran a smart race and had a smile on my face the entire time! It was completely opposite from my first marathon where I suffered the entire time.
2012 Ragnar Relay Adirondacks. I ran 33 miles in one day and when I finished I was so happy and so proud of myself.
WR: What is your favorite post-run or post-race reward? 
A: Beer.
WR: As a new mom, what is one essential thing that every running mom should know?
A: It may not be easy to continue to run during pregnancy (I had to stop at 29 weeks) and it may not be easy to run postpartum. Hang in there; it will get better 🙂
WR: Best running advice you have ever given or received?
A: Don't compare yourself and your goals to others.
Read more about Ashley at her blog, Running Bun!
Ashley's best advice is to focus on your own goals. What is the best running advice you've been given? Leave a comment below or tweet us at @womensrunning to share you answer.