13.1 Ways You Know You Are A Runner
How many of these runner traits do you identify with?
Heading out the door? Read this article on the new Outside+ app available now on iOS devices for members! Download the app.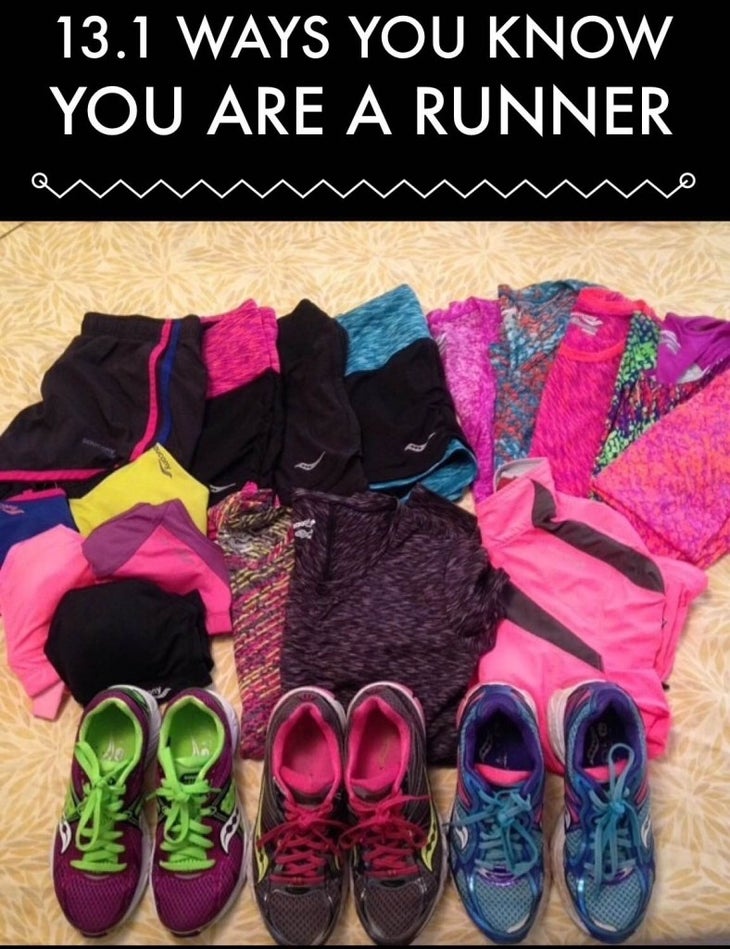 I love these kinds of posts. I've seen so many over the years and they always make me laugh while nodding my head in agreement. So here is my list.
You Know You Are A Runner If…
After a long, stressful day of work, school or being home with the kids, a run is the one thing you need.
When you go on vacation, half of your suitcase is filled with running clothes, shoes and gear.
You immediately think of race distances when you see the numbers "31, 62, 131, 262".
You consider it normal (and acceptable!) to spend Friday night carb-loading, drinking water and heading to bed before 9pm.
You break down the year into racing seasons/cycles, not astronomical seasons.
Losing a toenail is a regular occurrence in your life.
Your idea of "me" time is running in peace and quiet by yourself.
When you sort through your laundry, more than half is running-related.
You've been stuck in traffic and thought, "I could get there faster if I ran."
You know the exact crack in the road that is one mile from your front door (and two miles and three miles…).
You have a drawer devoted to just running socks (as well as others for running shorts and running shirts).
When you hear names like "Kara, Shalane or Deena" you think of Kara Goucher, Shalane Flanagan or Deena Kastor.
The first thing that goes in your day planner each month are races and important runs. Everything else gets planned around those.
13.1 You rock the sports bra, shorts, socks and GPS tan lines like a badge of honor during the warm months!
Related: A Runner's Emotions